3 Ways to Implement FLEX Curriculum in Your District
Use this tool to identify your district's current reality, and future needs when it comes to curriculum.
Is your district ready for a complete curriculum adoption? Looking for supplementals for your established curriculum? See how FLEX can help with curriculum creation and implementation for all districts!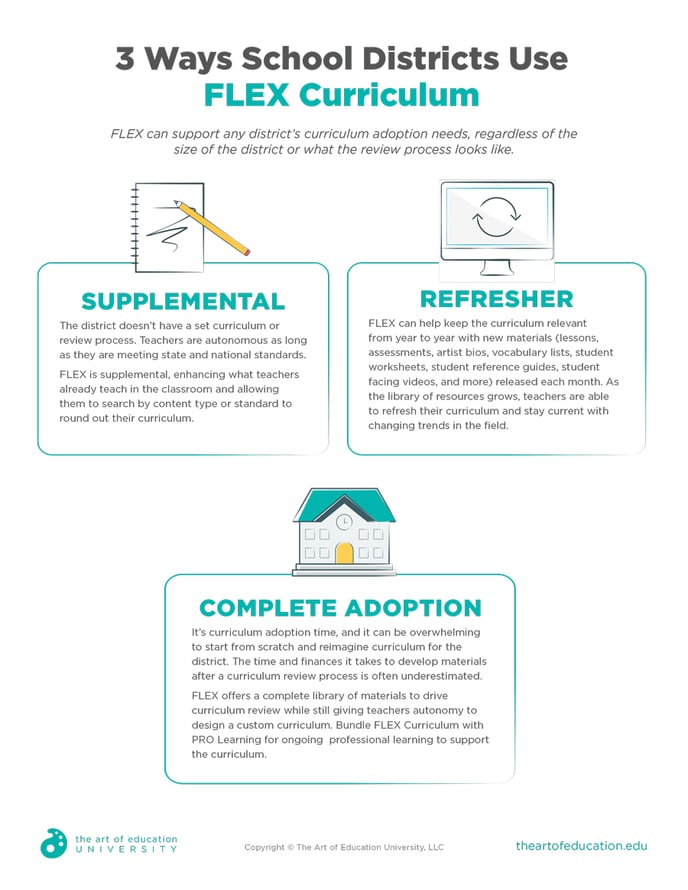 If you have additional questions, please reach out to us at help@theartofeducation.edu.