Accessing Courses From your AOEU Account
Steps on how to access your Course.
Please follow the step below to access your course:
1. Select My Courses on the Master's Degree or Graduate Courses card on the My AOEU homepage.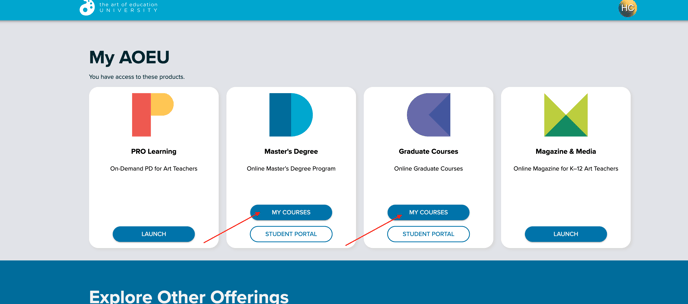 Alternate Option: Master's Degree and Graduate students will select My Courses located on the card at the top of the My AOEU homepage.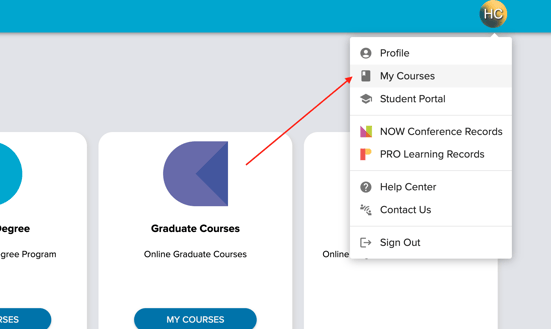 If you have questions regarding your course, please contact your professor.