Billing Information / Canceling My Subscription
How to Cancel a PRO Learning Subscription
Need help on how to go about canceling PRO? Follow the steps below to learn how.
Step-by-Step Instructions to Cancel Your PRO Learning Subscription:
Log into your account at www.theartofeducation.edu.
Click on Account.
Click on Subscriptions.
Click on Cancel Subscription.
Type "Cancel" in the field and click on Confirm.
​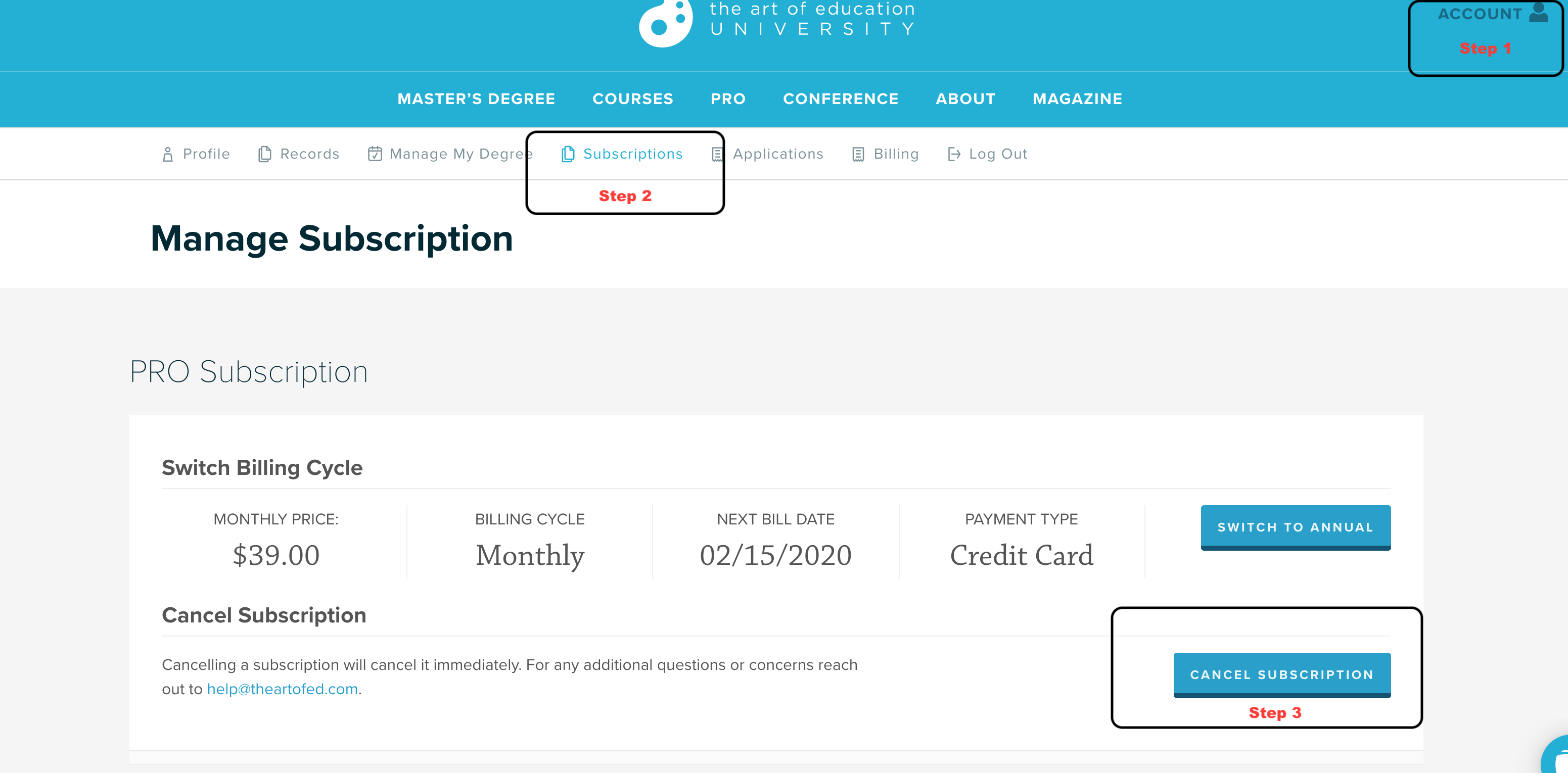 ​
We are sorry to see you go!
We would love to hear any feedback. If you have time, please send a short email to help@theartofeducation.edu.