Learn how you can easily access the NOW Conference After Pass from your AOEU account.
You can easily access the After Pass from your AOEU account by following these easy steps below:
Log in to your AOEU account at www.theartofeducation.edu.
Click Account in the upper right corner.
Click on the Records tab in the white sub-navigation bar then click on the Conferences tab in the white navigation bar.
Click the small grey arrow on the right-hand side of the box.
Click on After Pass. (You'll have immediate access without entering a password!)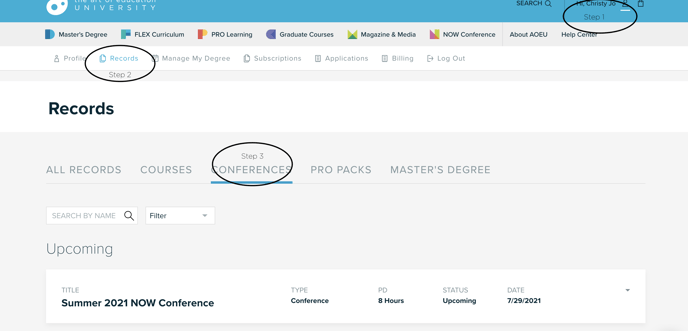 If you have additional questions, please watch this short video:
If you have any questions, please email us at help@theartofeducation.edu.