Learn how to easily create classes and units within the FLEX platform.
1. Log in to your AOEU account.
Click here for instructions.
2. Click
Launch
under FLEX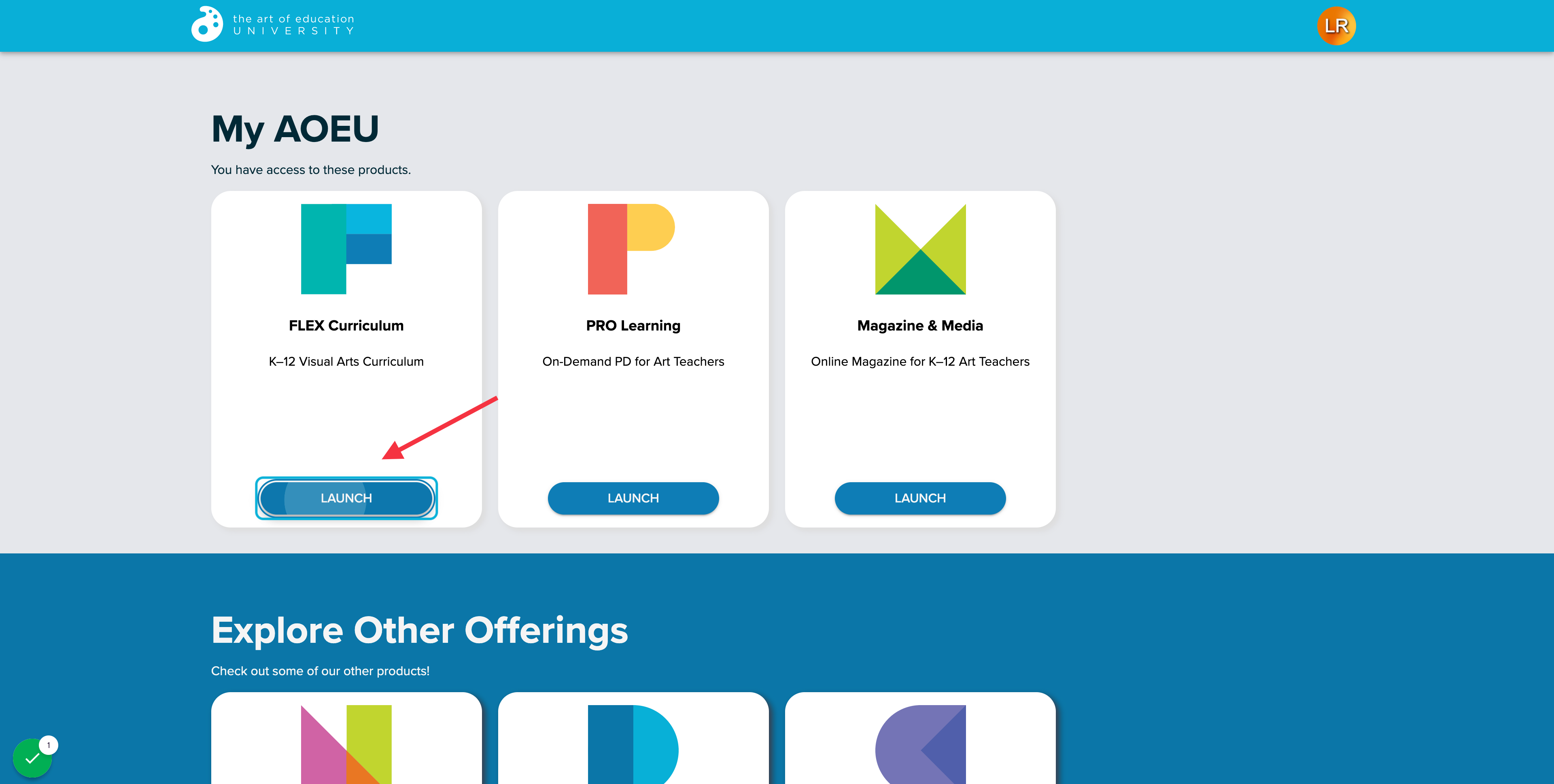 3. Click on My Classes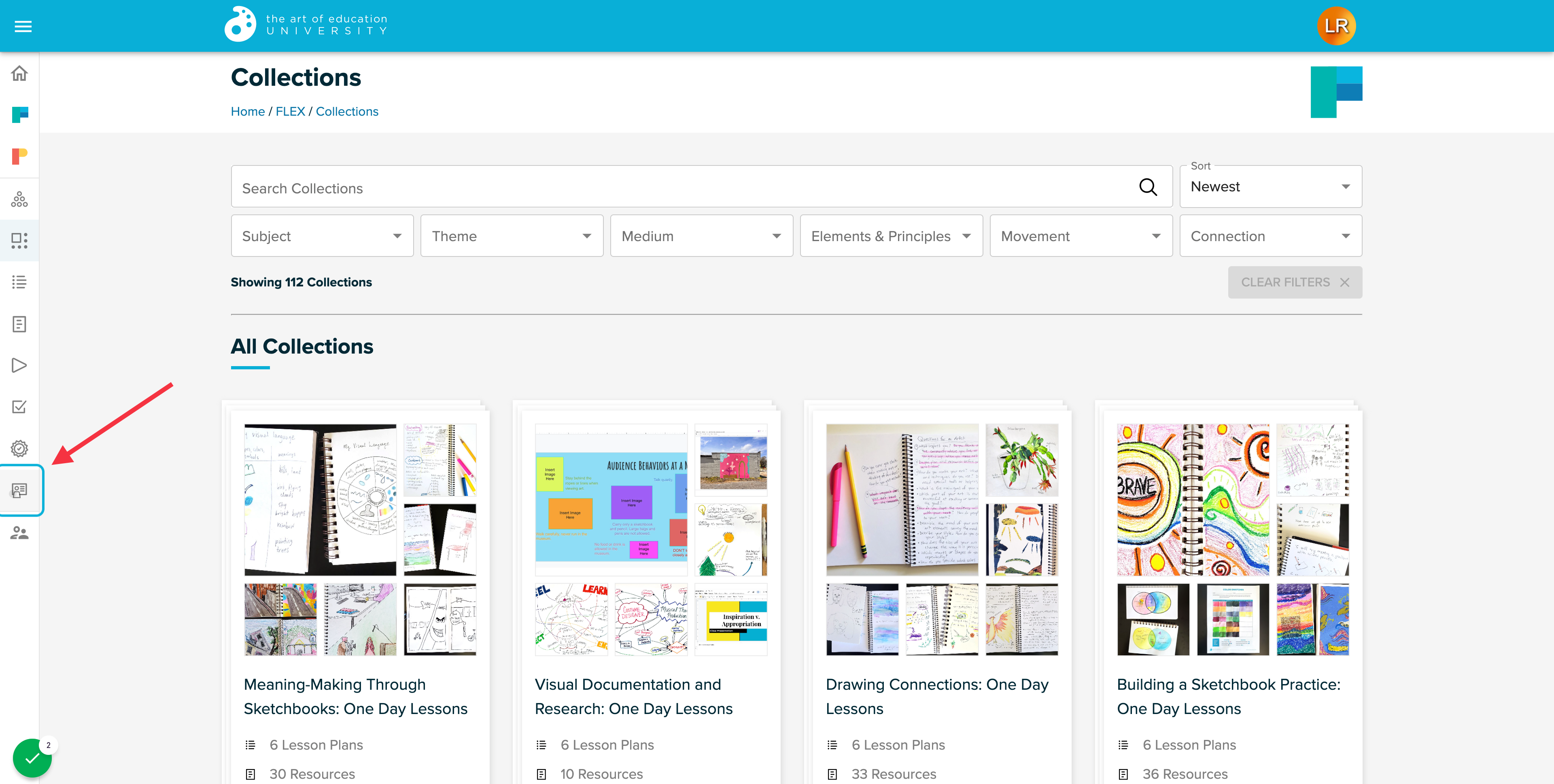 4. Click on
Add a Class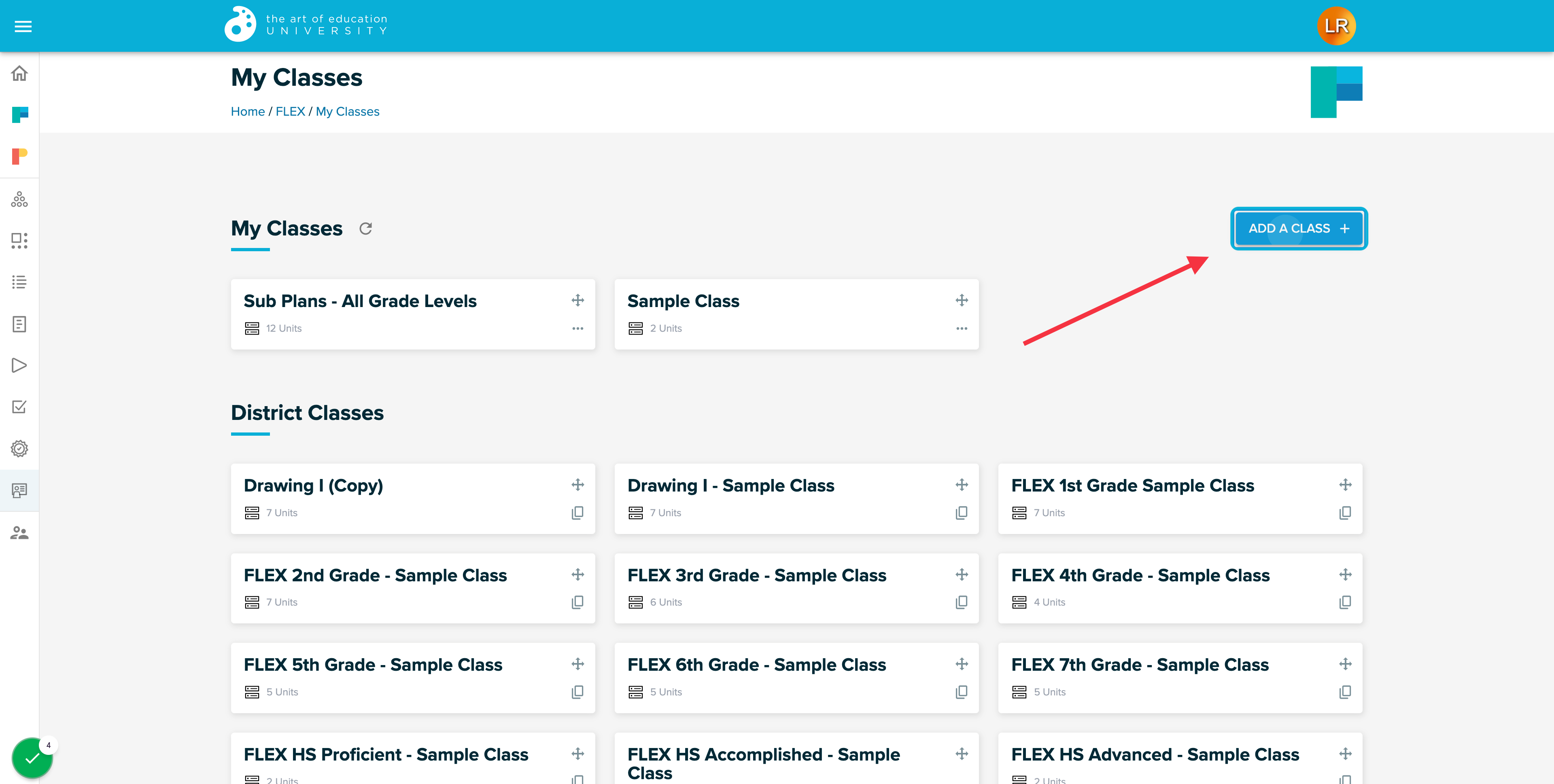 5. Name your class. (Examples: Art 1, 8th Grade, 3rd Grade)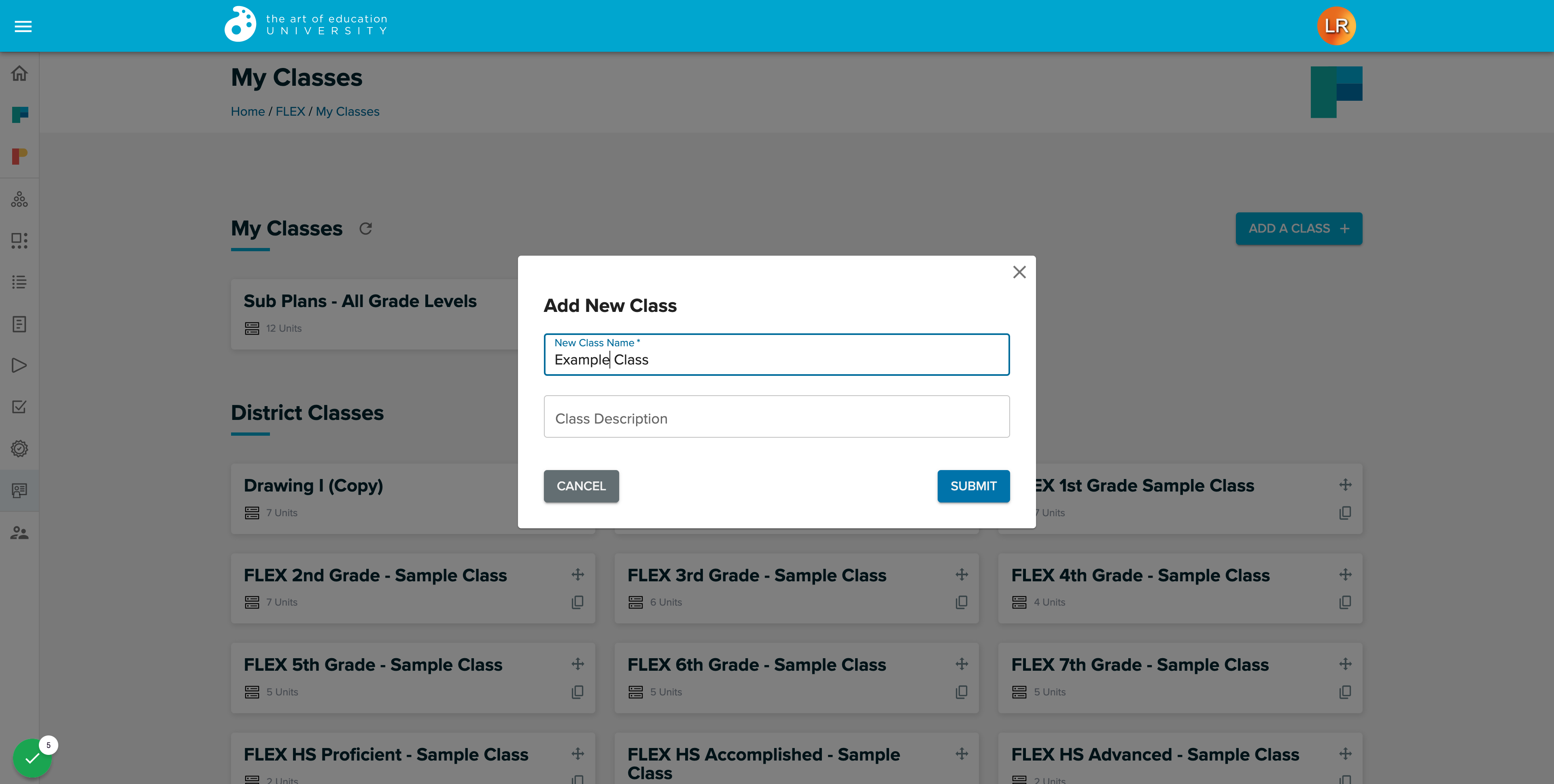 6. Click on submit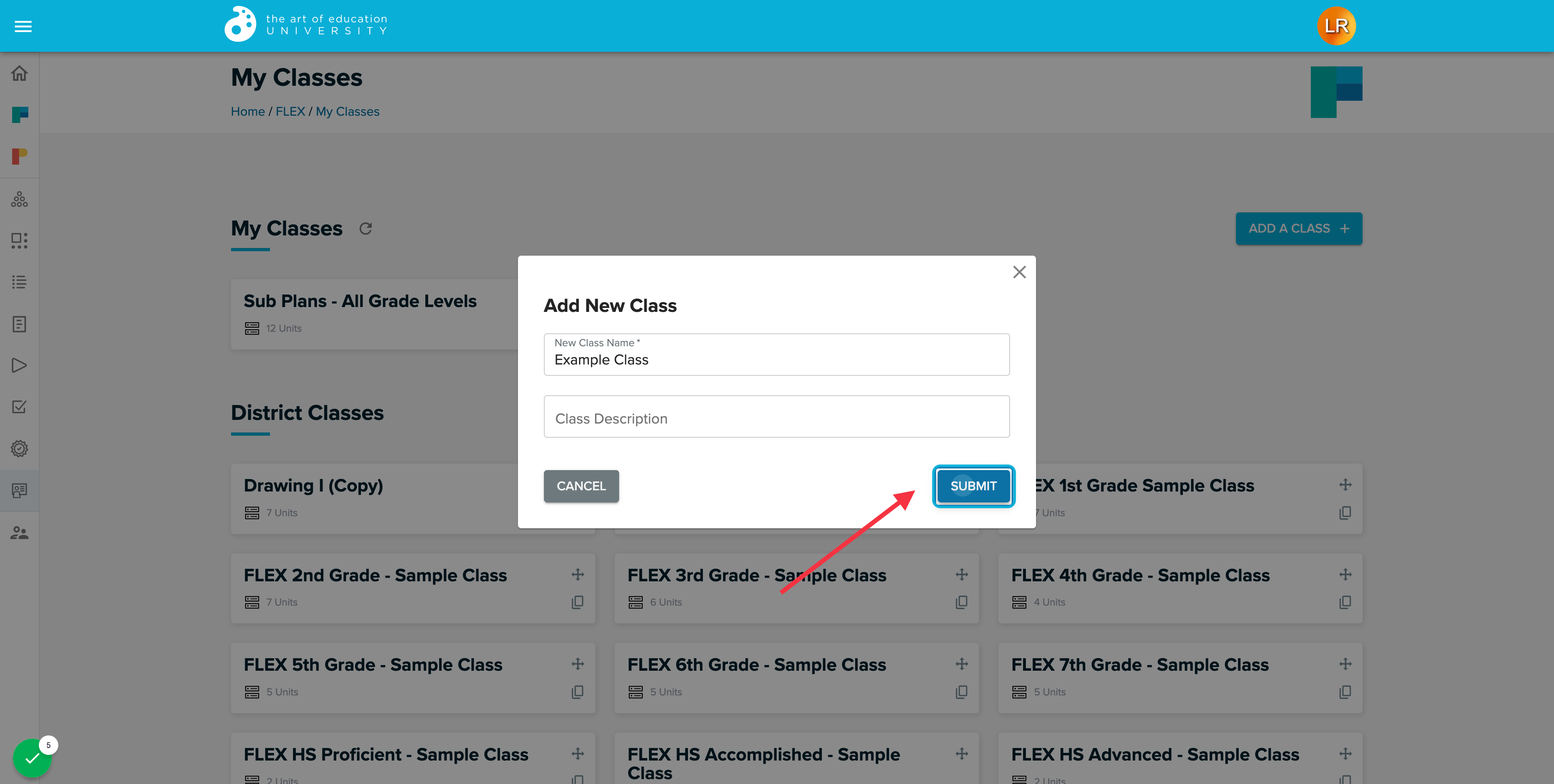 7. After you add the name, click on your new class.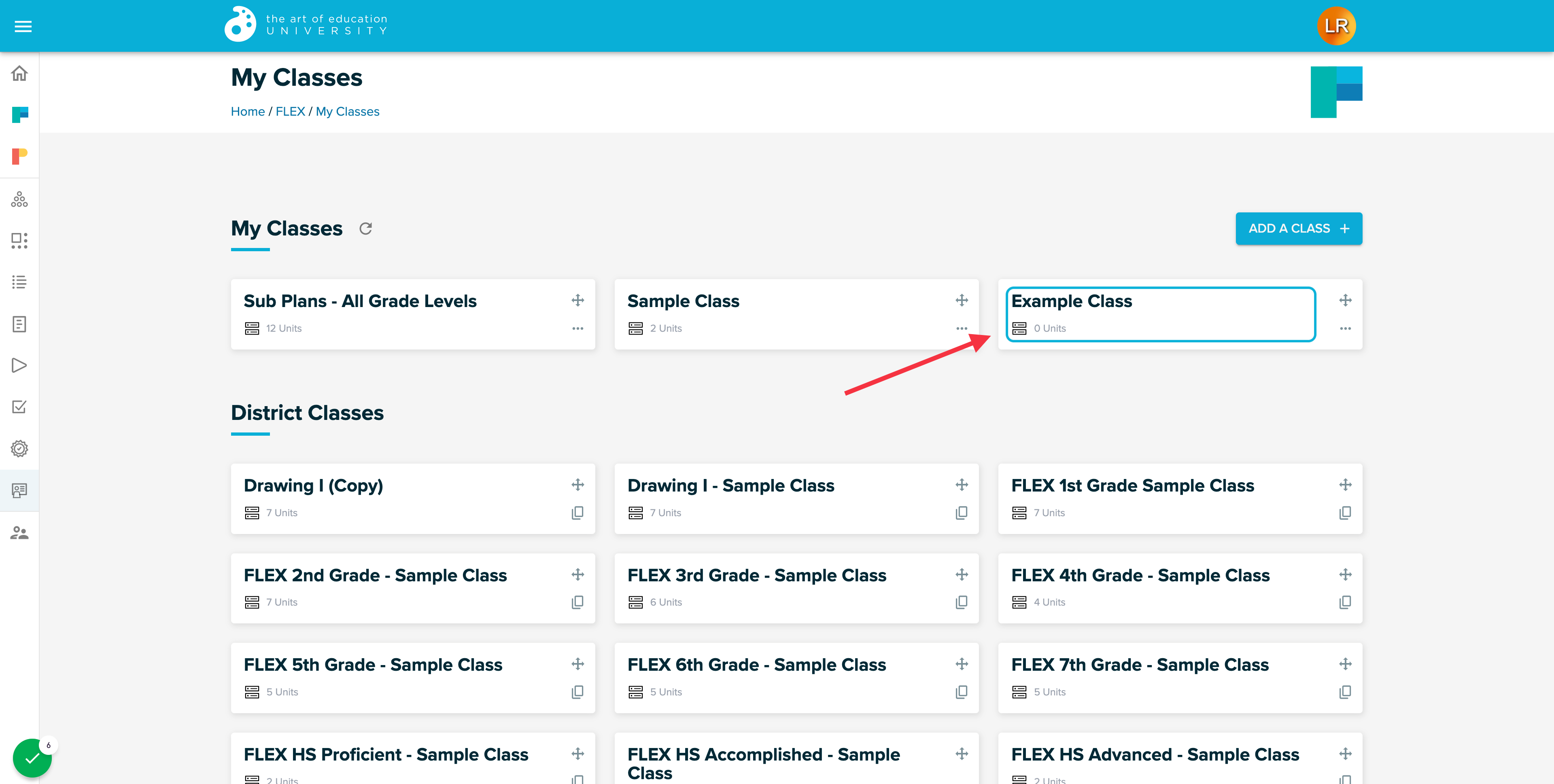 8. Once you are inside your class, click Add a Unit.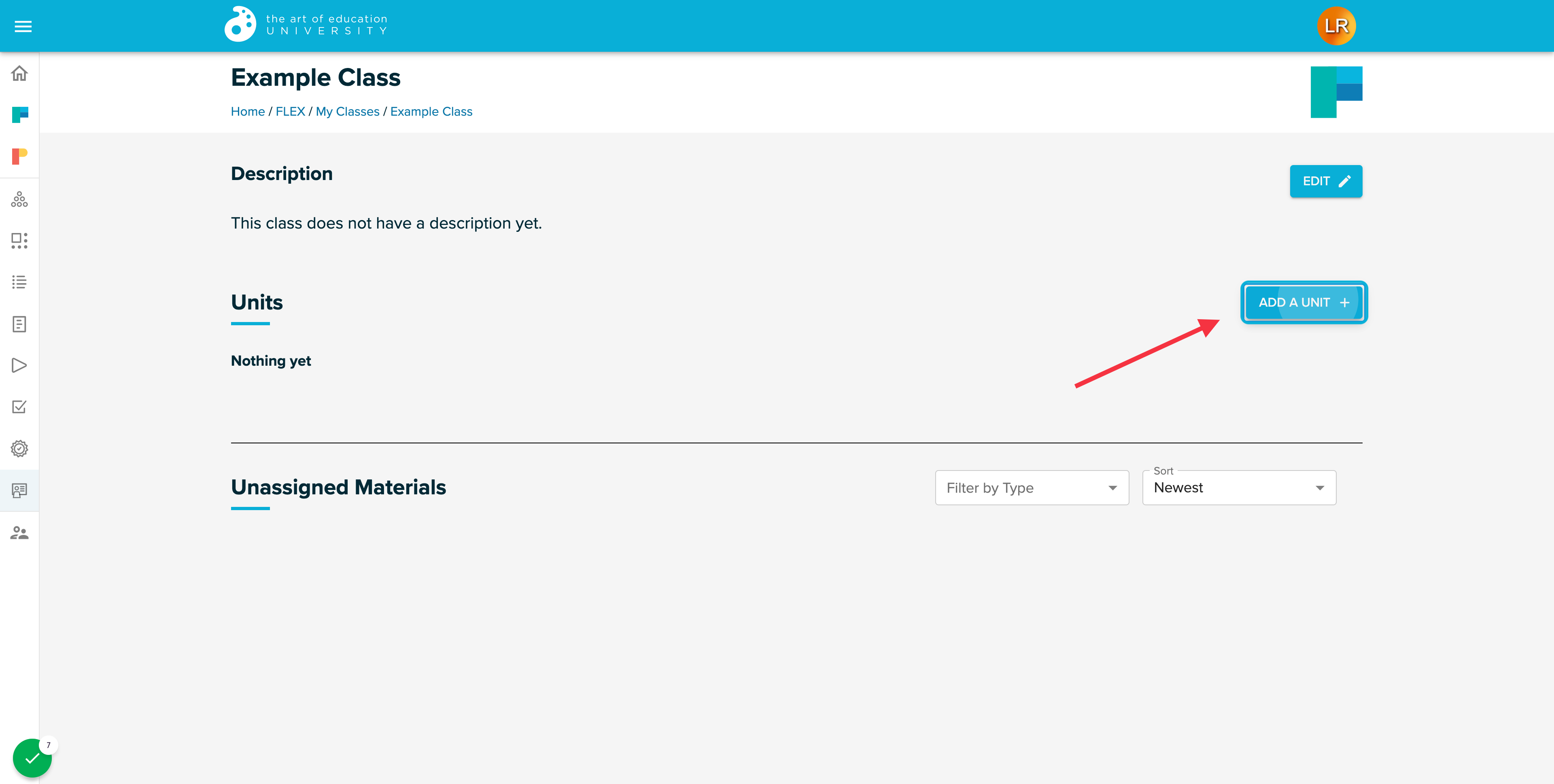 9. Name your unit (
Examples:
Drawing, Ceramics, January)
10. Click on Submit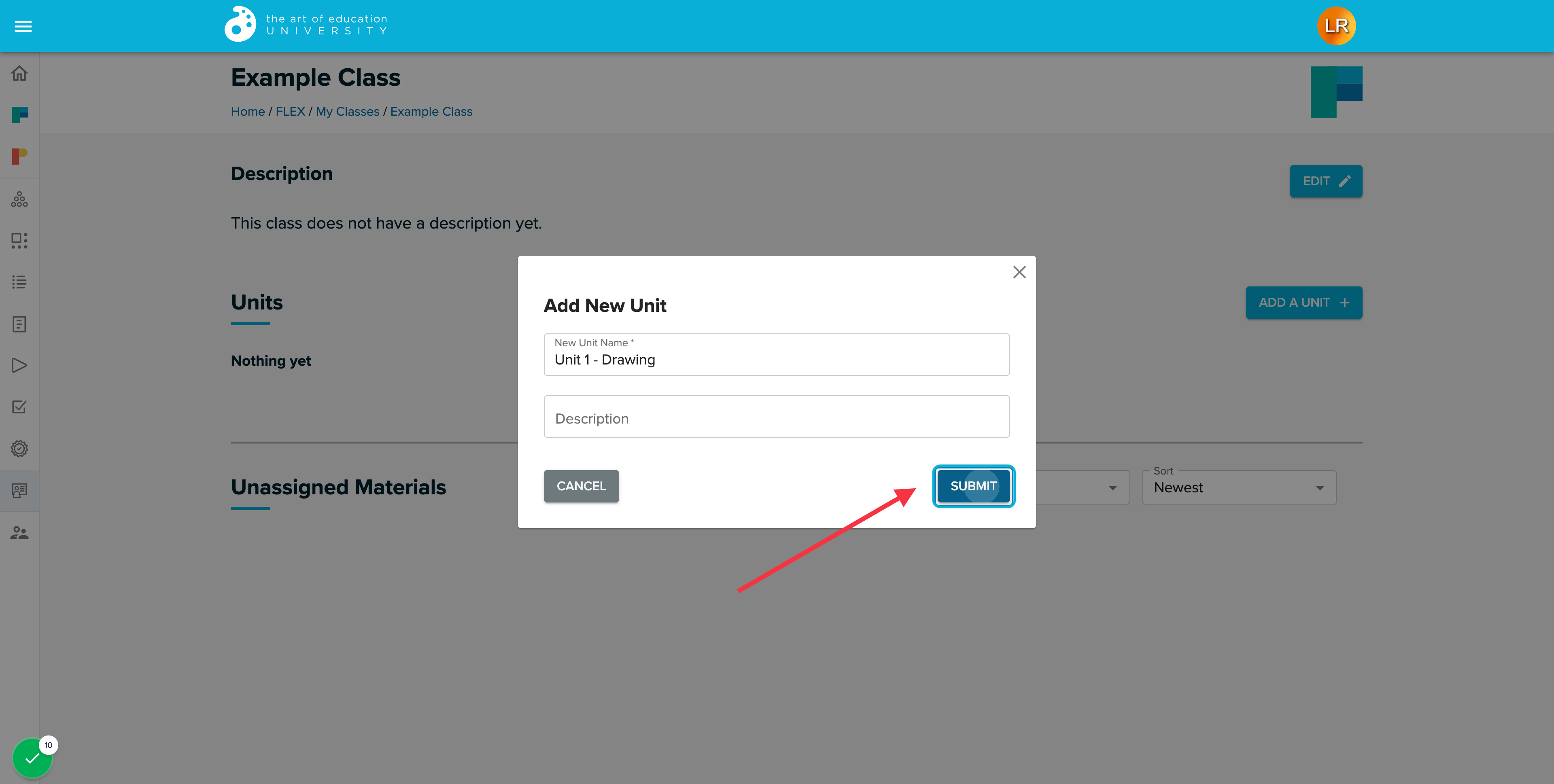 11. Go to the "Lessons, Resources, Videos, and Assessments" tabs to start saving resources for your classes.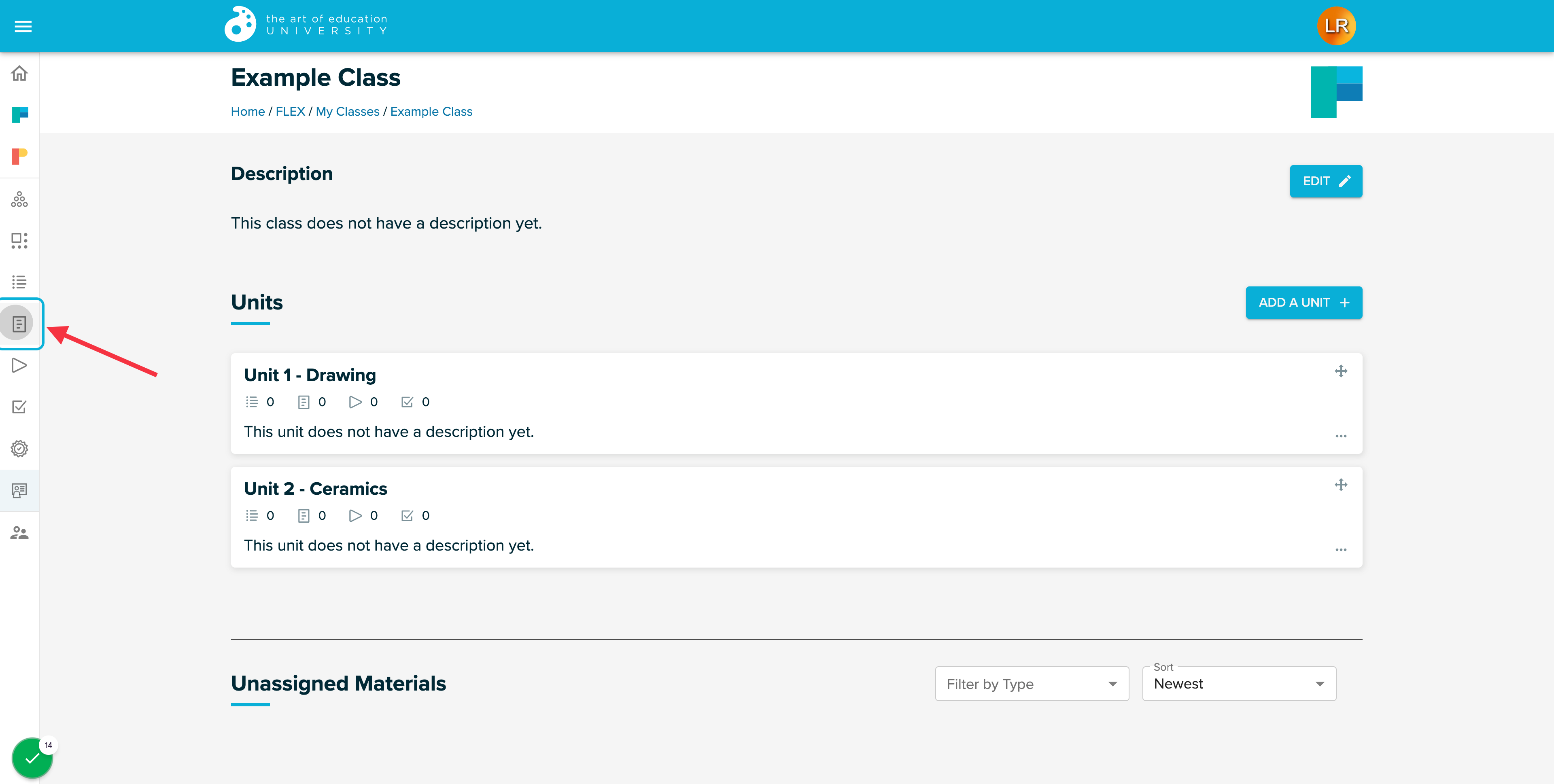 12. Click the blue
"+"
to add your resource to the Unit within your class.
13. Select the appropriate unit within your class.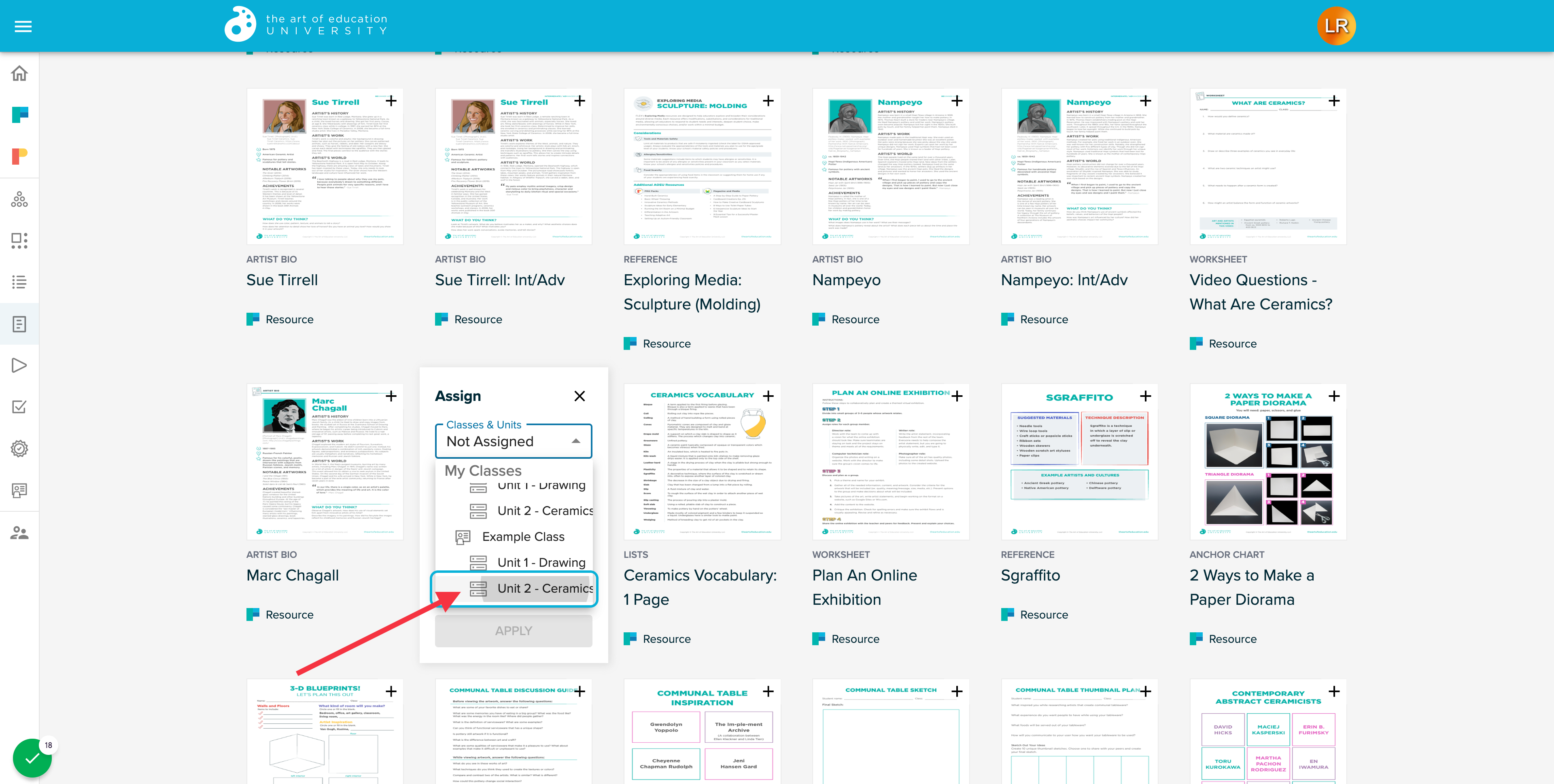 14. Click on
apply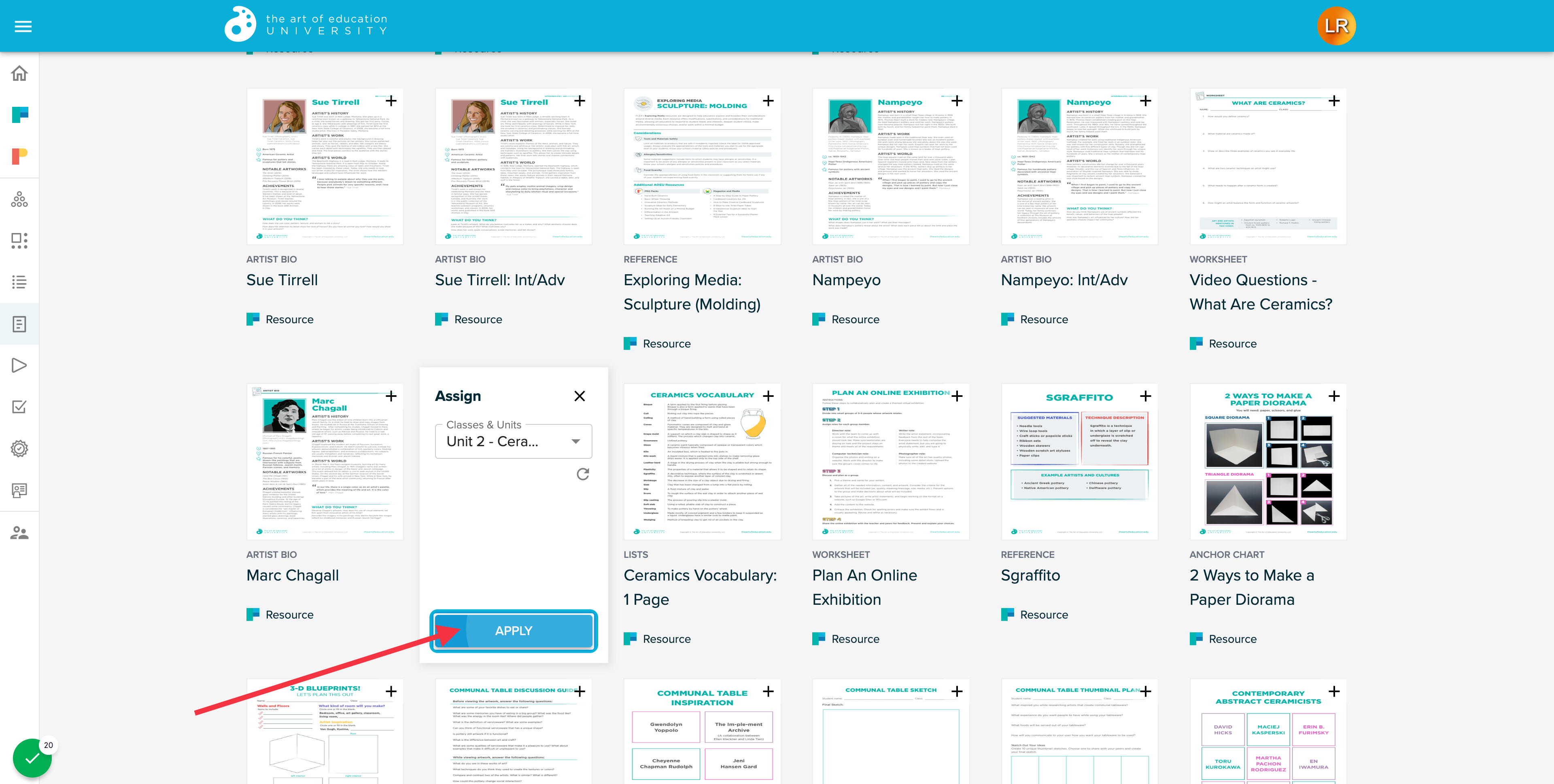 115. Repeat steps 11 - 14 as needed
16. Promoting horizontal and vertical alignment in your district is just one click away.
If you have any questions, please email us at
help@theartofeducation.edu
.