FLEX - How to Download Artwork When You Encounter an Error
The download artwork option can sometimes result in an error. Here's how to work around this!
1. Log into your AOEU Account.
2. Visit the FLEX Lesson Plan you are interested in.
3. Click Download Artwork.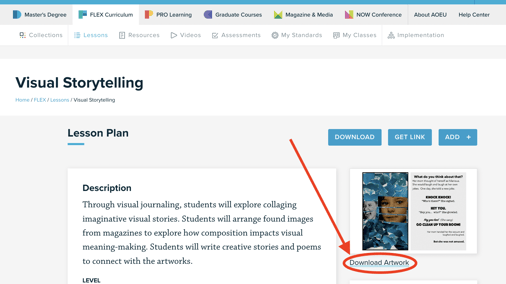 4. Navigate to your Finder or Downloads folder.
5. Locate the Artwork you have downloaded.

6. Delete the letters and numbers you see AFTER .jpg.

7. Confirm the change.
8. Now, you will be able to open the jpg image and use however you wish.