Finding the NOW Conference Registration in Your AOEU Account
Follow these quick steps to find out if you're registered for an upcoming NOW Conference.
1. Log in to your AOEU account.
2. Click the Records tab in the white sub-navigation bar.
3. Your summer or winter conference will be displayed if you have registered.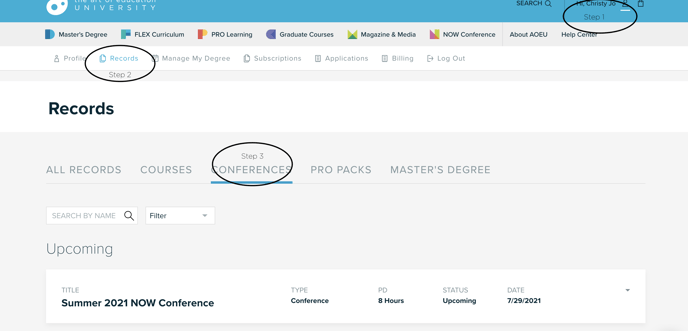 If you have additional questions, please email us at help@theartofeducation.edu.