Finding the NOW Conference Registration in Your AOEU Account
Follow these quick steps to find out if you're registered for an upcoming NOW Conference.
1. Log in to your AOEU account.
2. If you are registered for the NOW Conference, you will see the tile on your My AOEU page.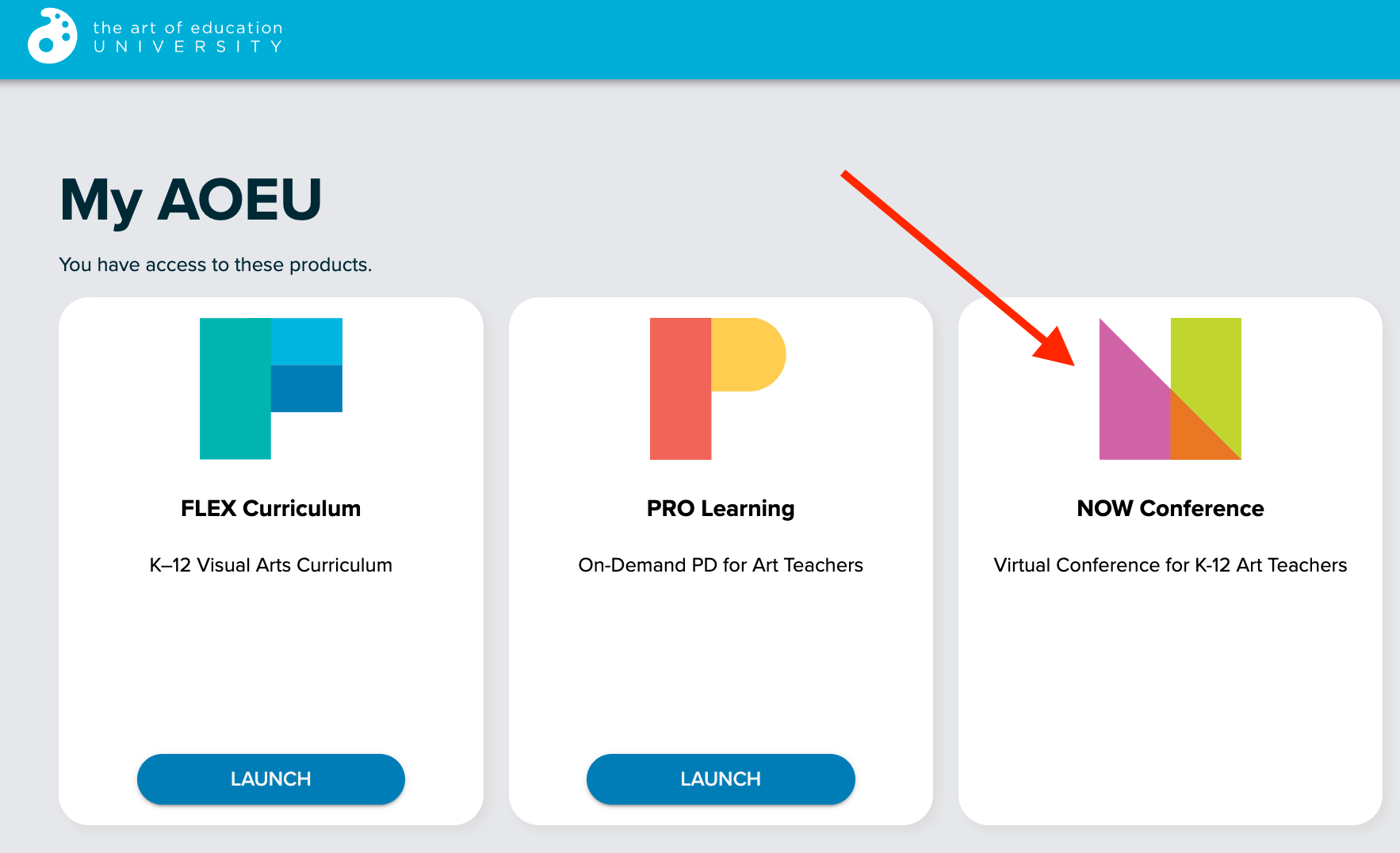 Alternate view:

You can also see all of your NOW Conferences from your Profile.
1. Click on your initials in the top right. Choose NOW Conference Records.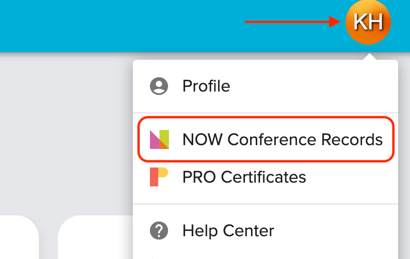 2. All of your Conferences, Certificates, and After Passes are located here. The After Pass is available for 365 days after the live Conference!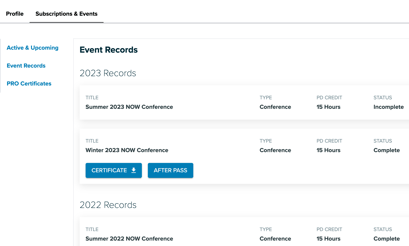 If you have additional questions, please email us at help@theartofeducation.edu.