To access your conference After Pass and Certificate of Completion, you must first be logged in to your AOEU user account. You can watch this short video or follow the steps below once you're logged in to your account for instructions on how to access it.
Step 1
Log in to your AOEU account at www.theartofeducation.edu.
Click Hello, [your name] in the upper right corner.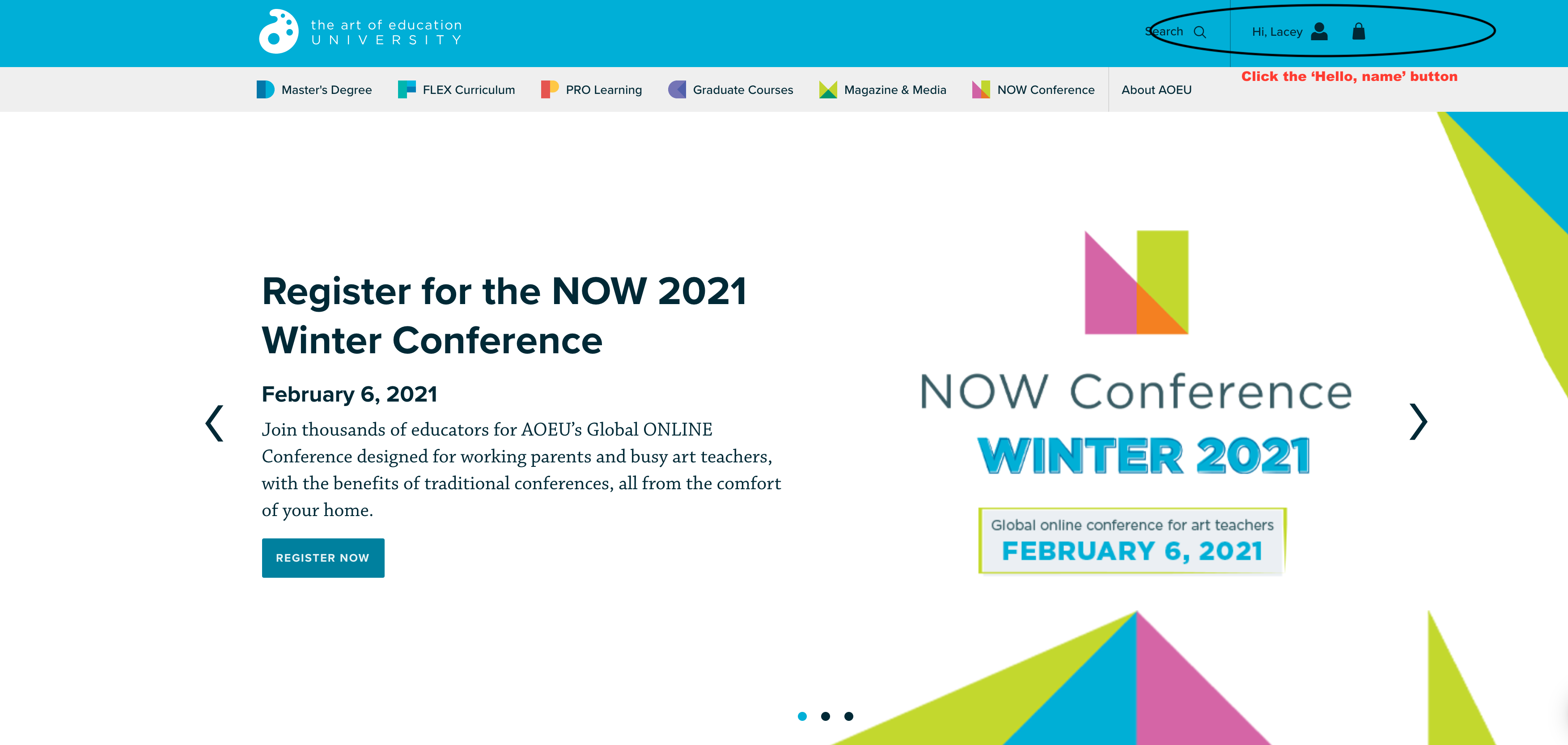 Step 2
Once on your account page, click on the Records tab in the white sub-navigation bar

Step 3
Then, click on the Conferences tab in the white navigation bar.
Step 4
Once on the conferences page, you will be able to access your conference After Passes.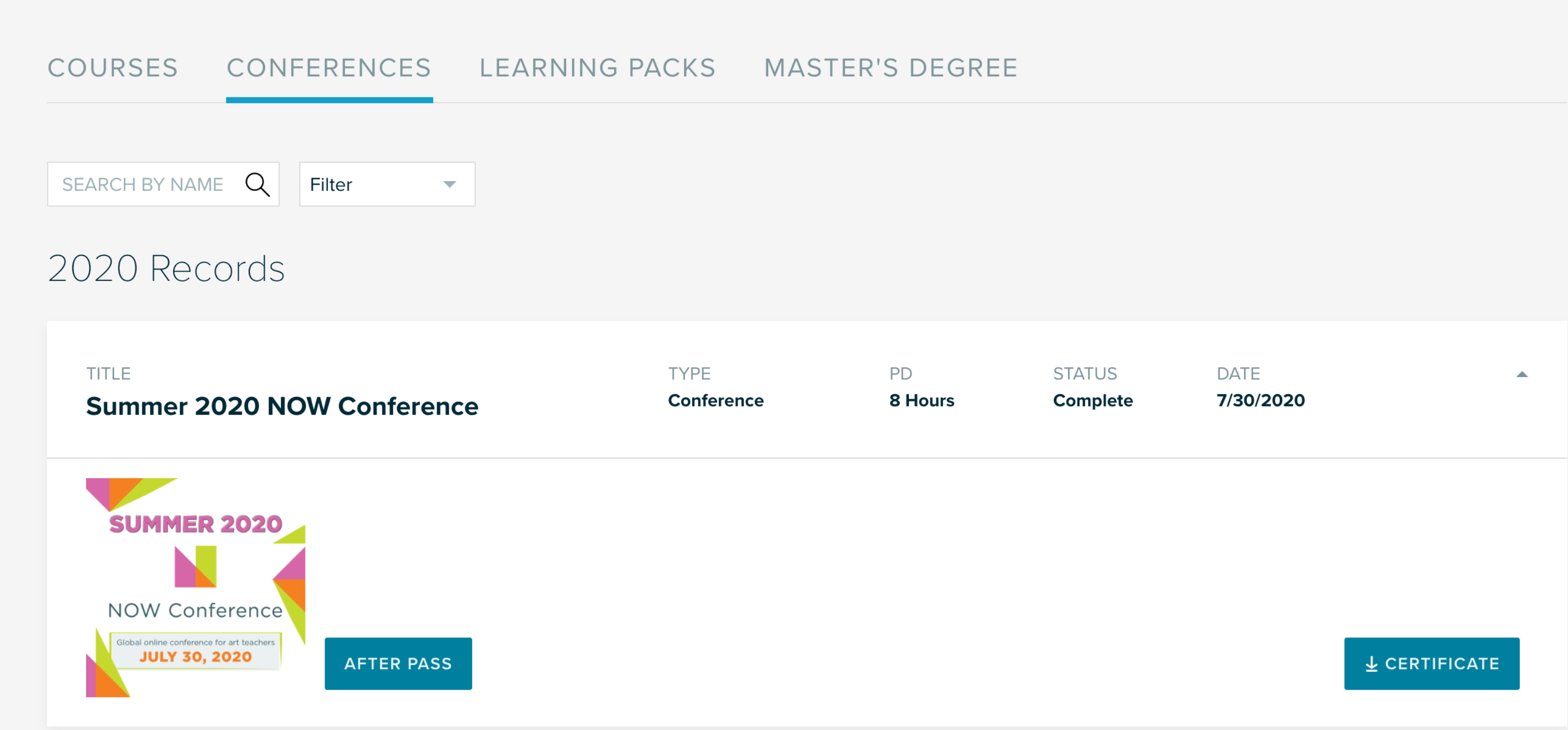 The After Pass password will autofill. If you have additional questions, please email us at help@theartofeducation.edu.