Steps on how to get access to your Student Portal.
The Student Portal is where you will view your course records, register for courses, and order transcripts.
Please follow the steps below to log into your Student Portal.
For troubleshooting your access to the Student Portal, read more here.
---
1. Select
Login
from the upper right corner of the AOEU website. Log in with any email address associated with your student account.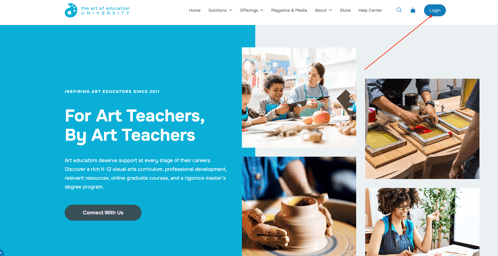 2. Select Student Portal on the Master's Degree or Graduate Courses card on the My AOEU homepage.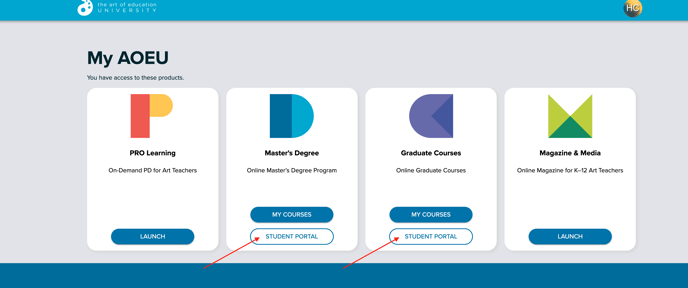 3. Enter your AOEU student email address and password when prompted.
Alternate Option:
Master's Degree and Graduate students will select
Student Portal
located on the card at the top of the My AOEU homepage.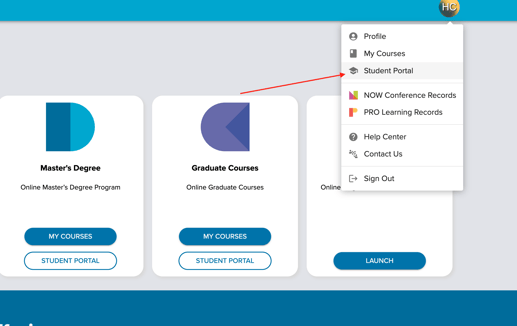 ---
Troubleshooting Steps
1. Have you activated your new AOEU student email address? Read how to do this here.
2. If you are using Chrome, have you added your student email address as a profile to your browser? Find steps on how to do this here.
3. Have you cleared your cache recently? Unsure how? Check out the steps here.
4. Are you on a district computer or network? Try on a different device or network to see if that resolves your Student Portal access.
---
If you have questions, please contact the customer support team at help@theartofeducation.edu.