How to add another account to your Google Browser?
Steps to change/add an account on your Google Browser.
1. Go https://www.google.com/
2. Click on your profile picture on the top right of the webpage.

3. Select "Add Another Account".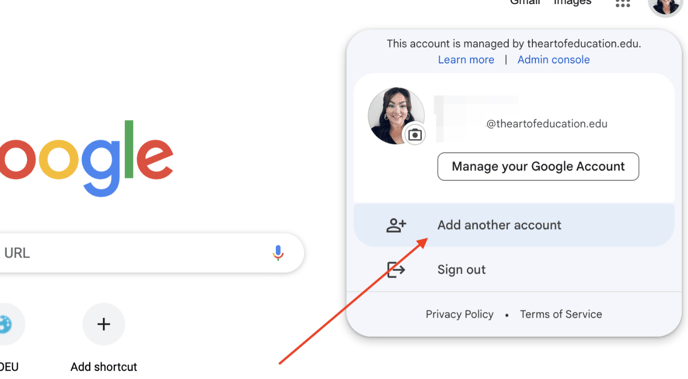 4. Add the account you wish to use.
If you have any other questions, please reach out to help@theartofeducation.edu.