Do you need help with canceling FLEX? Follow the steps below to learn how.
Step-by-Step Instructions to Cancel Your FLEX Curriculum Subscription:
Log in to your account at www.theartofeducation.edu.
Click on Account.
Click on Subscriptions.
Select the FLEX tab.
Click on Cancel Subscription.
Type "Cancel" in the field and click on Confirm.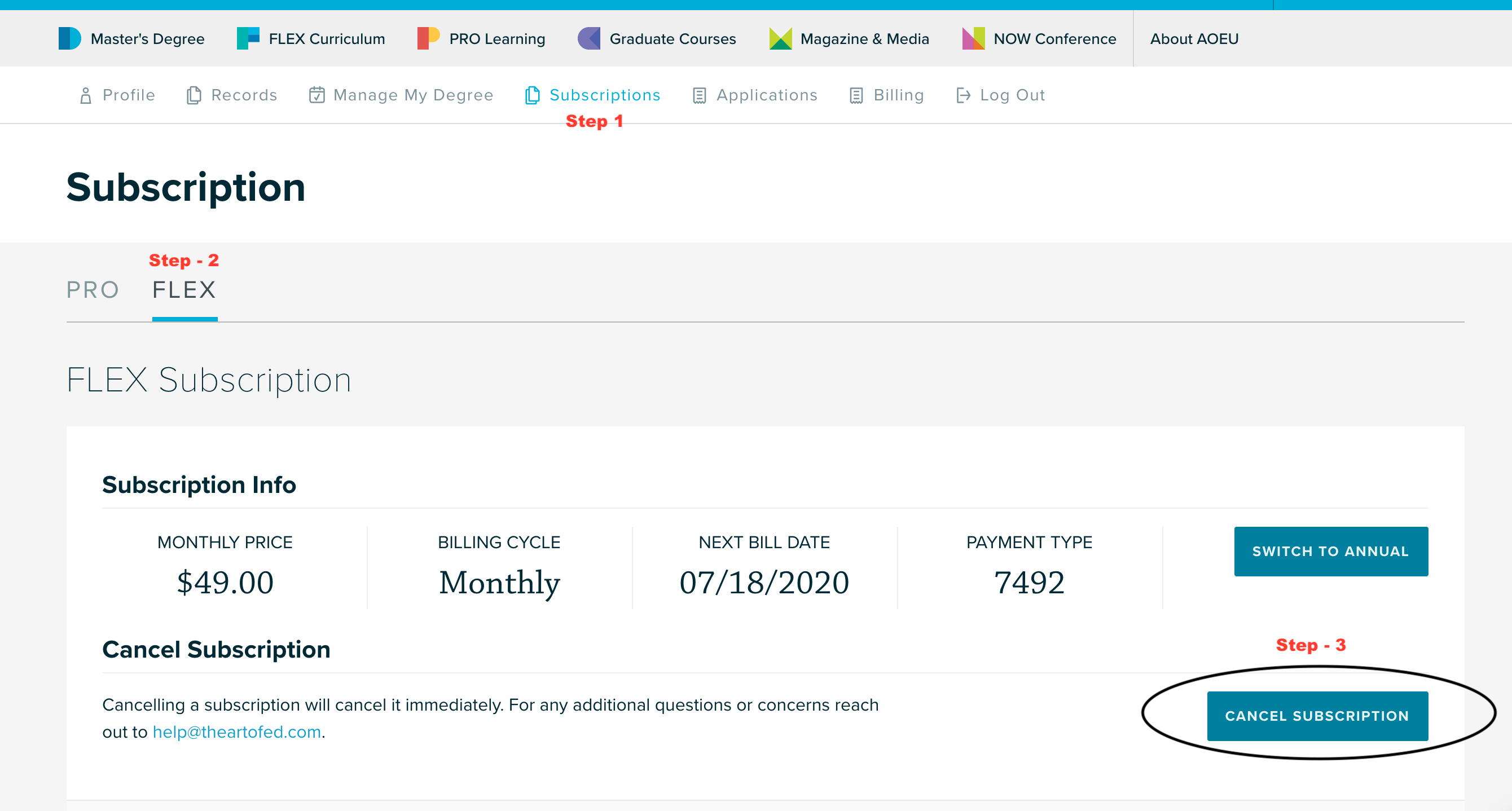 We are sorry to see you go!
We would love to hear any feedback. If you have time, please send a short email to help@theartofeducation.edu.
If you have additional questions, please watch this short video: