Follow the steps below to create an AOEU account:
Click Create Account in the lower left.
Complete all of the information fields, including creating a password.
Click Create Account.
Either choose to Sign Up with Google or enter your details into the form and click Create Account.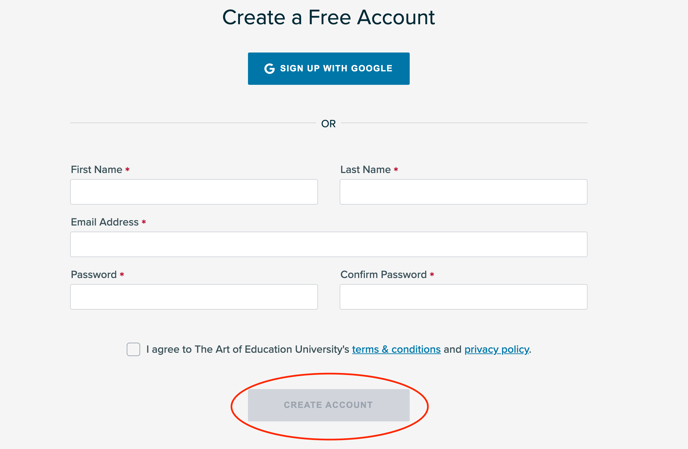 If you choose to fill out the form and click Create Account, you'll receive a notification that asks you to verify your email address.
Go to your email account and open the email from AOEU titled Welcome to AOEU - Verify Email.
Click Verify My Email.
You will be redirected to your AOEU account and asked to complete a small form to customize your experience on the AOEU website.
If you have any questions, please email us at help@theartofeducation.edu.