How to Log In to Your AOEU Account
Step-by-step instructions on how to log in to your member account
Navigate to www.theartofeducation.edu and click Login in the top right corner.

Enter your email address and password and click Login. If you have a Google email address (ending in gmail or managed by Google), you can Login with Google.
If you don't remember your password, click Forgot your password to reset it.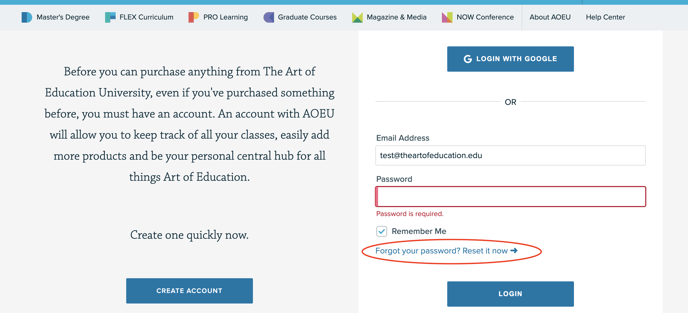 If you have any questions, please email us at help@theartofeducation.edu.