This article will help you to make sure that you receive important NOW Conference updates.
Step 1
Go to this page: https://info.theartofeducation.edu/resubscribe-page.
Step 2
Fill out the form shown below: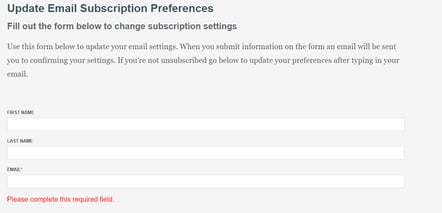 Note: if you are unsubscribed from all emails, a link will appear below the email address column. Click on the link to receive a subscription email to update your subscription settings. Then, continue to Step 4.

Step 3
If you haven't opted out of all emails, change your subscription settings shown below and click Submit. Make sure you have Conference Updates checked.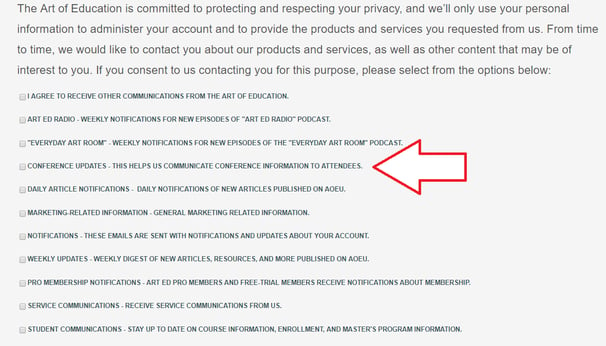 Step 4
When you receive the email from help@theartofeducation.edu, the subject line is "Request to Resubscribe to Email."
Step 5
Click update your subscription preferences.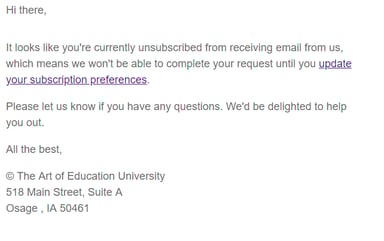 Step 6
Update your subscription to Conference Updates.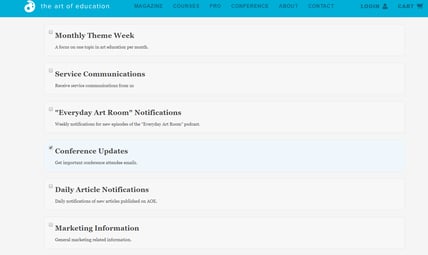 Scroll down to the bottom of the page and press the Update Email Preferences button.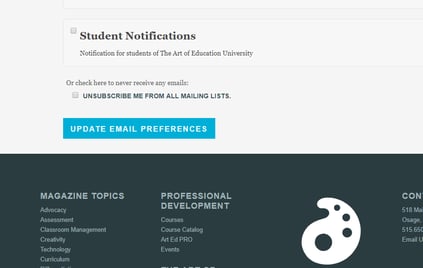 If you have additional questions, please email us at help@theartofeducation.edu.