How to Share a FLEX Video
Learn how to share a FLEX video with your students.
1. Log in to your AOEU account.
Click here for instructions.
2. Click on "FLEX Curriculum."
3. Click on "Videos."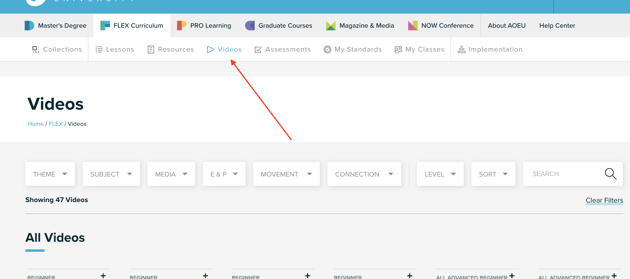 4. Select the video of your choice.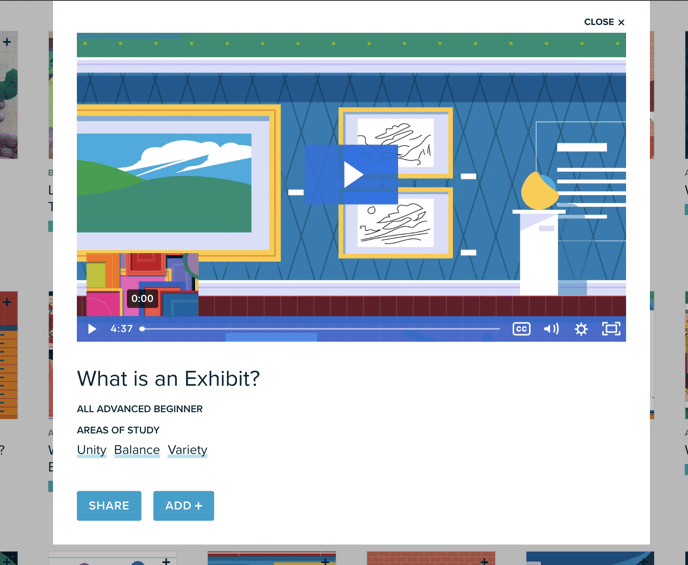 5. Once inside the video, click the blue "Share" button.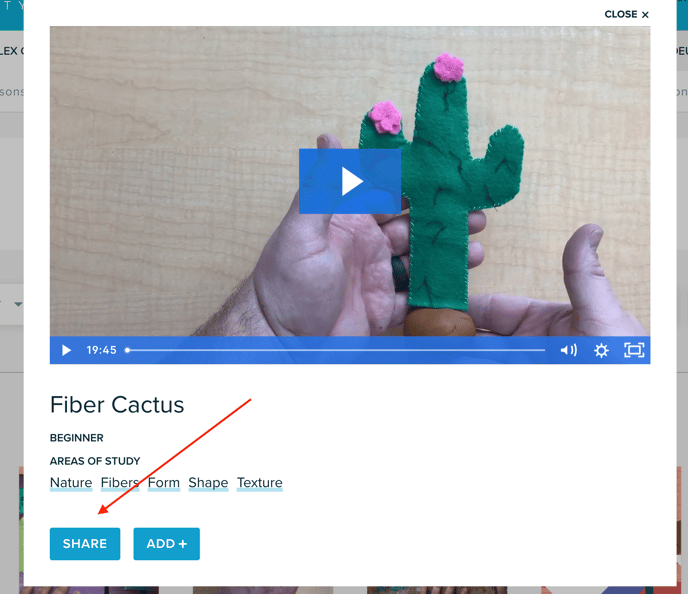 6. You will get a grey message that says "Copied to Clipboard." You can now use "Ctrl + V" to paste the link and share it with your students.
If you have any questions, please email us at help@theartofeducation.edu.