The "My Classes" feature in FLEX allows teachers to save and organize resources into classes and units.
The document below provides links to prebuilt classes that are aligned to our scope and sequences and ready to be imported into your account.
How to Import My Classes Into FLEX
Login to your AOEU account.
Select a grade level by clicking on the hyperlink.
Once the new window opens, click Import to My Classes.

That's it! you now have ready-made classes available in your account to support you with planning and instruction.
This resource can be found on the Implementations page. Be sure you've logged in to your account beforehand.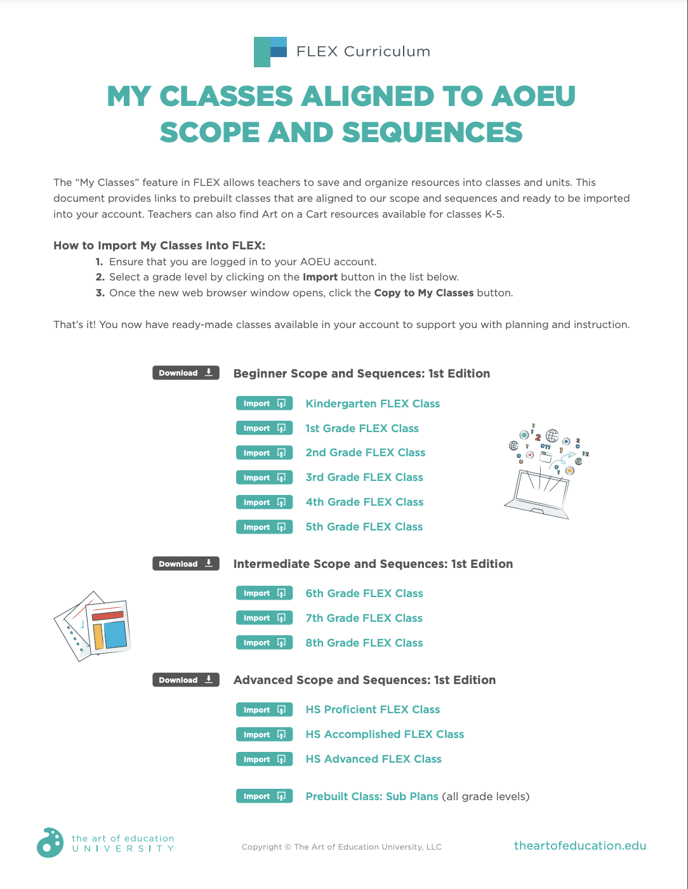 If you'd have questions, please reach out to help@theartofeducation.edu.