How to Access Your Account From Your Mobile Device
Learn how to access your AOEU member account from your mobile device.
To access your member account from a mobile device, navigate to www.theartofeducation.edu. Then, click Menu to log in to your account.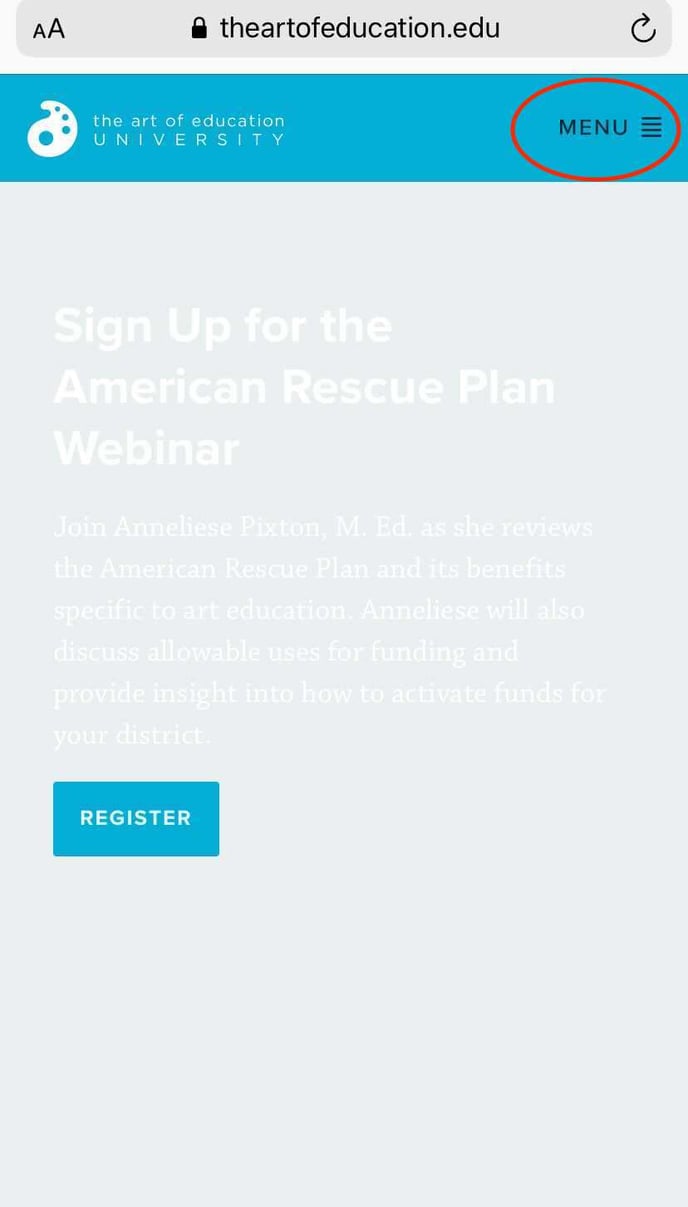 Click Login and enter your login credentials. Then, click Login.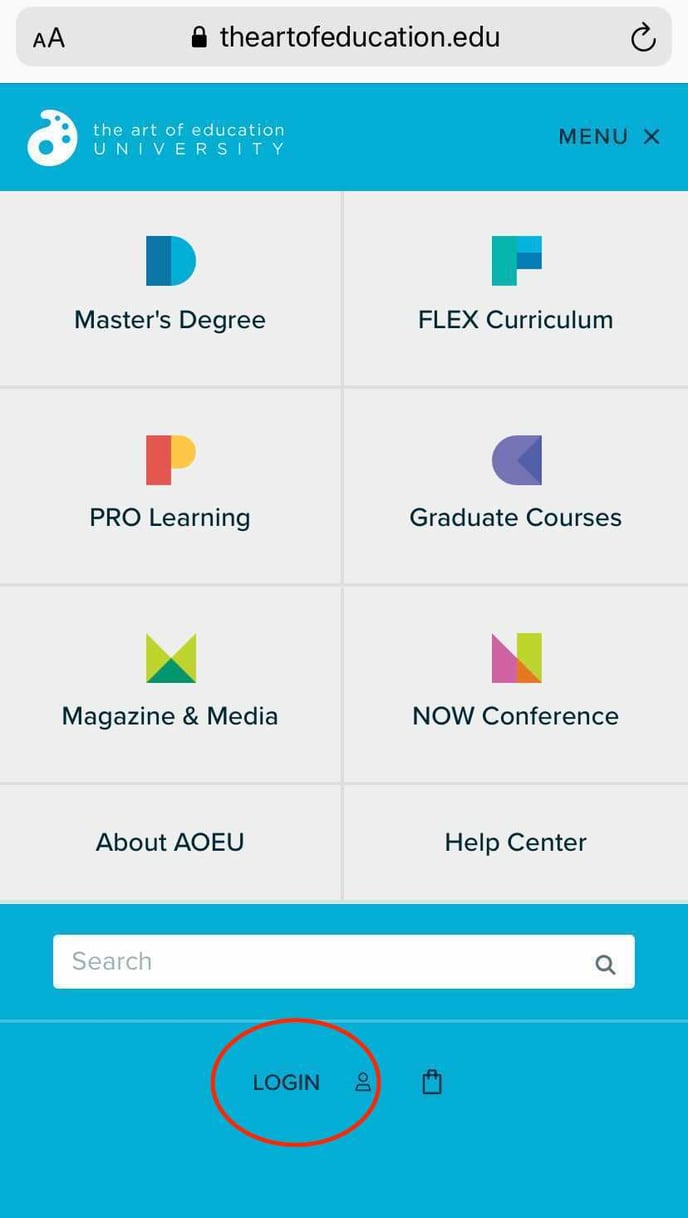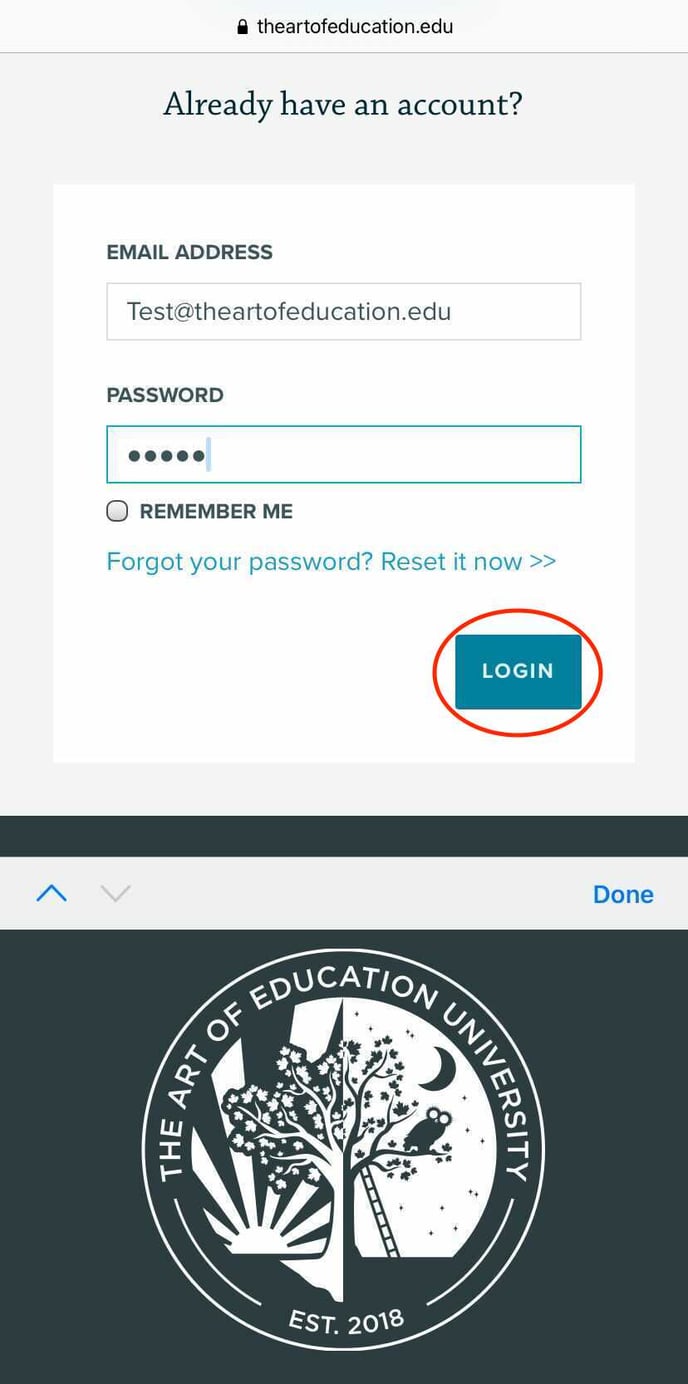 If you want to access your records, billing, or subscription information, scroll to the bottom of the page to "Account Menu."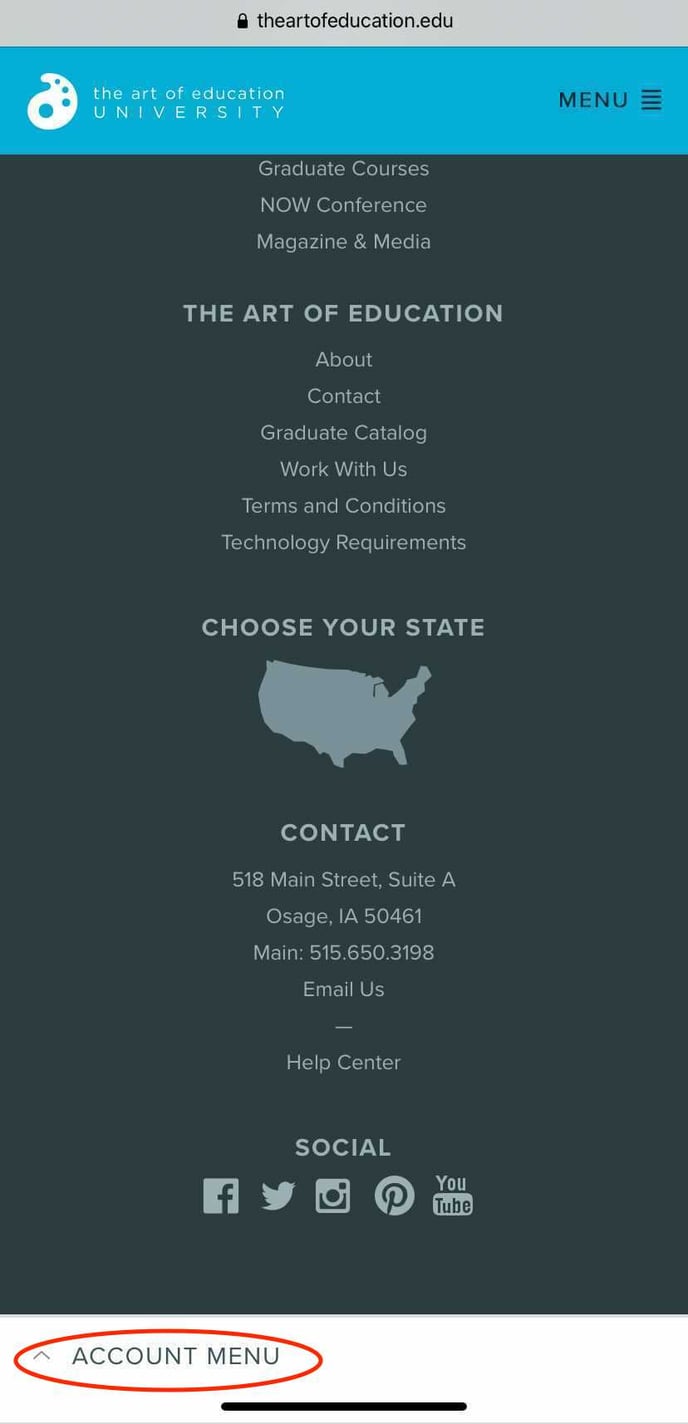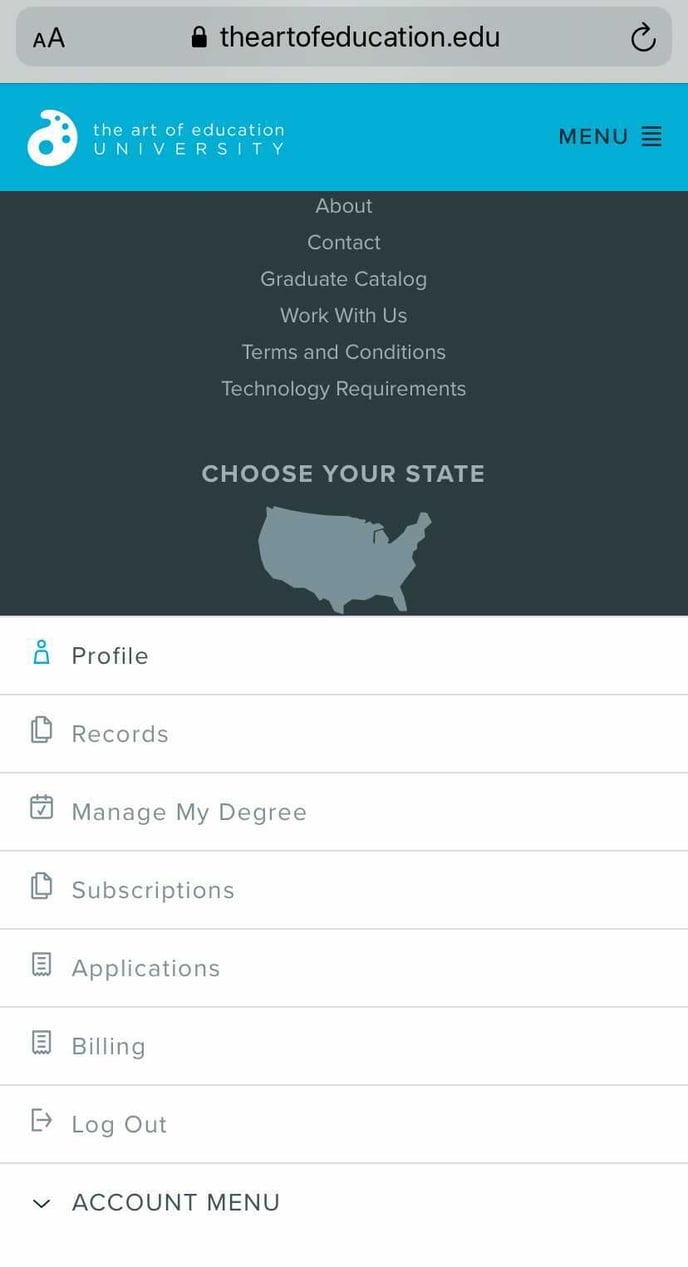 If you'd have additional questions, please reach out to us at help@theartofeducation.edu.