Learn how to access your AOEU member account from your mobile device.
To access your member account from a mobile device, navigate to https://app.theartofeducation.edu/user/login.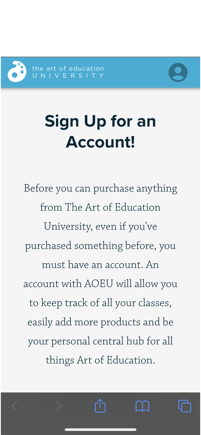 Here you can sign up for a free AOEU account! If you already have an account created, scroll down to log in.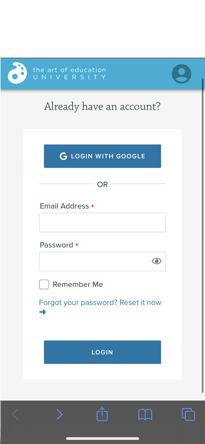 Choose Login with Google or enter your email address and password combination.
Once you've logged in, you can access your Profile through your initials in the top right or scroll through your My AOEU options.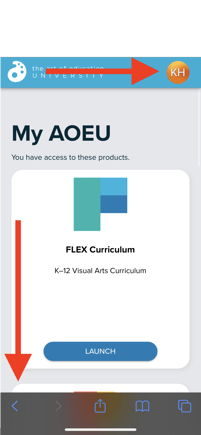 If you'd have additional questions, please reach out to us at help@theartofeducation.edu.