AOEU has recently updated the password requirements. Below, you'll find answers to frequently asked questions.
What are the requirements for passwords?
Your password must meet the minimum requirements:
8 characters
1 capital letter
1 lowercase letter
1 number
How do I know if I need to update my password?
When you login, you may be prompted to update your password. These are the steps to create a new password:
1. Go to the Login Page.
2. Enter your email address and password. If your password needs to be updated, you will see a banner prompting you to go to your email account to follow the steps to create a new password.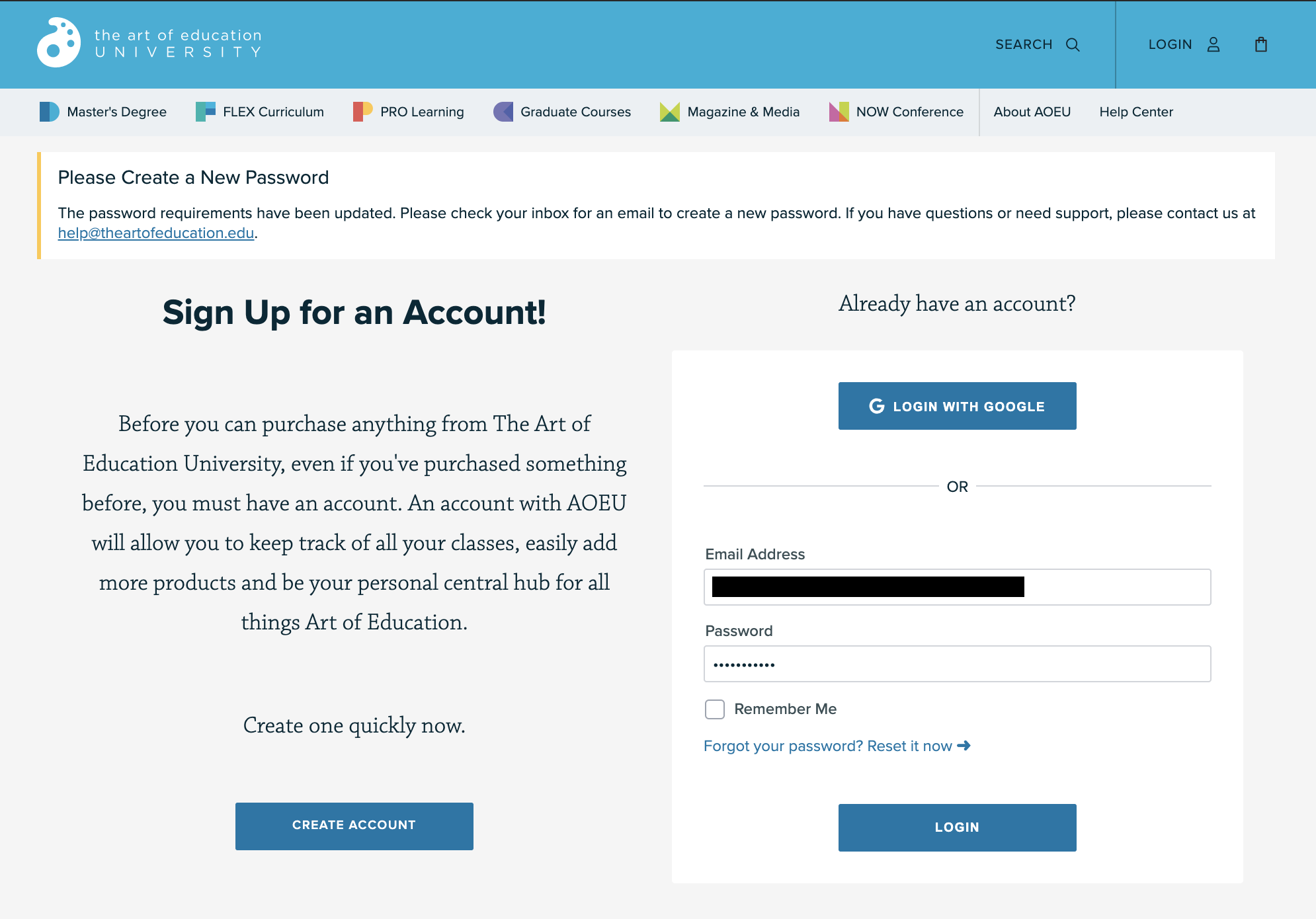 3. Go to your email account. You should have received an email from AOEU to reset your password.
4. Click Reset Password in the email.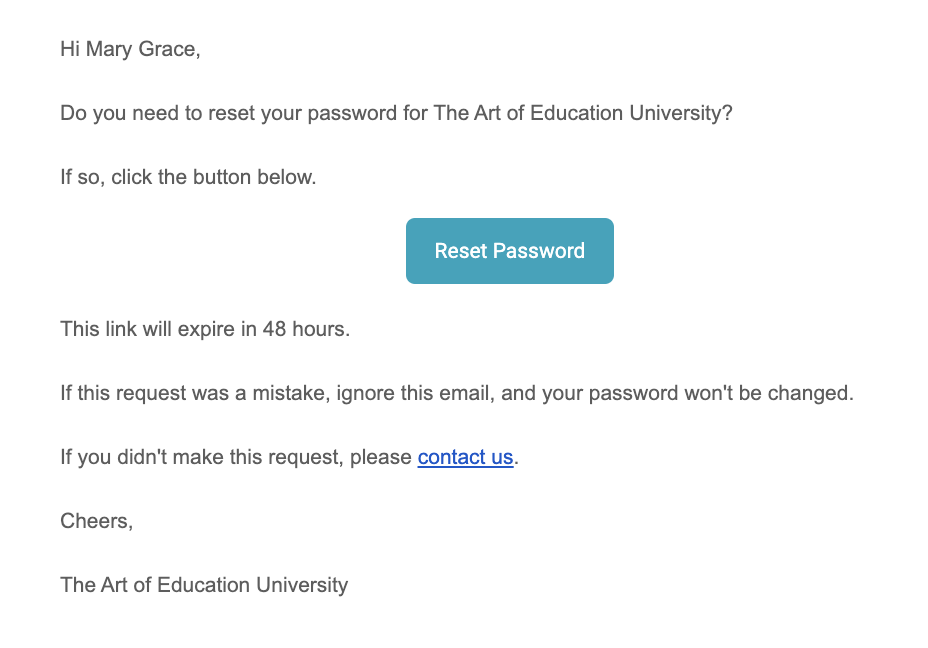 5. Create and confirm your new password.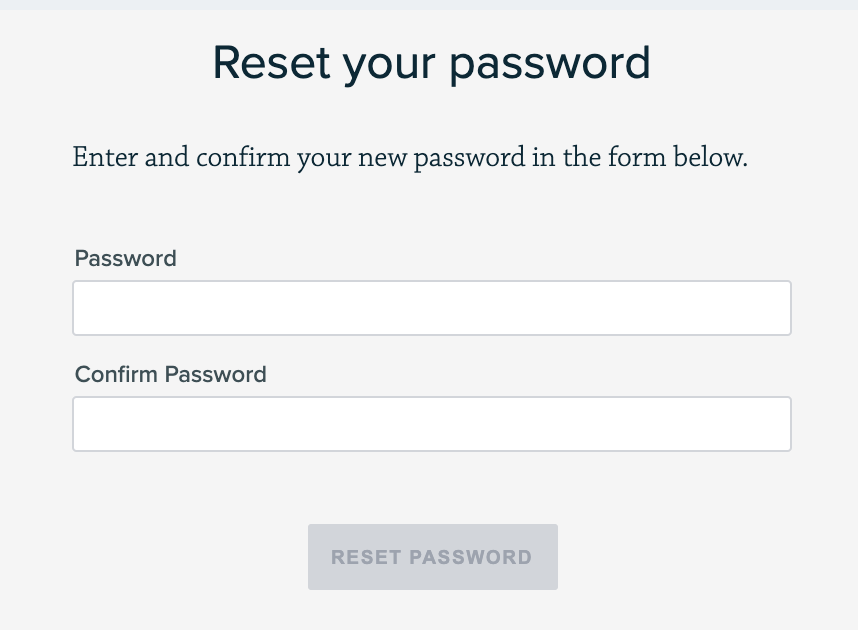 6. Once you create a new password, you will be able to access your AOEU account. Click Login Here.
How often do passwords expire?
Once you've updated your AOEU password, it will never expire.
How many times am I allowed to try a password before the account locks?
There is not a maximum amount of attempts. You won't get locked out.
Can I delete my account?
As long as you don't have records tied to your AOEU member account, your account can be deleted. Please reach out to help@theartofeducation.edu to make this request.
What if my password won't reset?
If your email is hosted by Google, you may need to sign in by pressing the button below.