Learn troubleshooting tips for when your PRO Pack or Courses won't open on your device.
---
iPhone and iPad troubleshooting:
1. Open Settings. Scroll down and choose Safari (or the web browser of your choosing).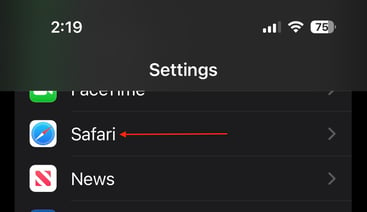 2. Scroll to the Block Pop-Ups setting. Toggle this to the OFF position.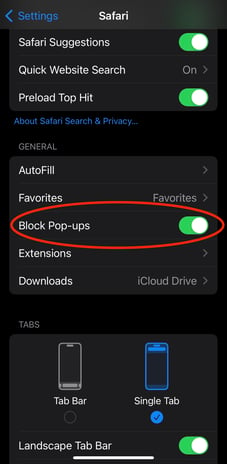 3. Return to your browser and open the PRO Pack or Course. Allow the pop-up when you are prompted. Your PRO Pack or Course will open in another tab for you.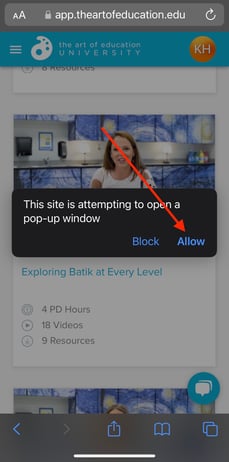 Android troubleshooting:
On your Android phone or tablet, open the Chrome app .
To the right of the address bar, tap More Settings.
Tap Permissions Pop-ups and redirects.
Turn off Pop-ups and redirects.
Computer (Chrome) troubleshooting:
On your computer, open Chrome.
At the top right, click More Settings.


Click Privacy and security Site Settings Pop-ups and redirects.


Choose the option that you want as your default setting.
Computer (Safari) troubleshooting:
In the Safari app on your Mac, log in to PRO Learning or your courses.

Choose Safari > Settings.

Click Websites from the options at the top, then on the left, click Pop-up Windows.

If you don't see Pop-up Windows, be sure to scroll to the bottom of the list.

From the drop-down menu next to app.theartofeducation.edu, select Allow.
Reach out to us at help@theartofeducation.edu if you have further questions!