1. Visit www.theartofeducation.edu/account.
2. Login with your email and password. If you do not have an account, create one on the account page.
3. Once logged in, click FLEX Curriculum in the upper navigation.
4. Click Join FLEX Now.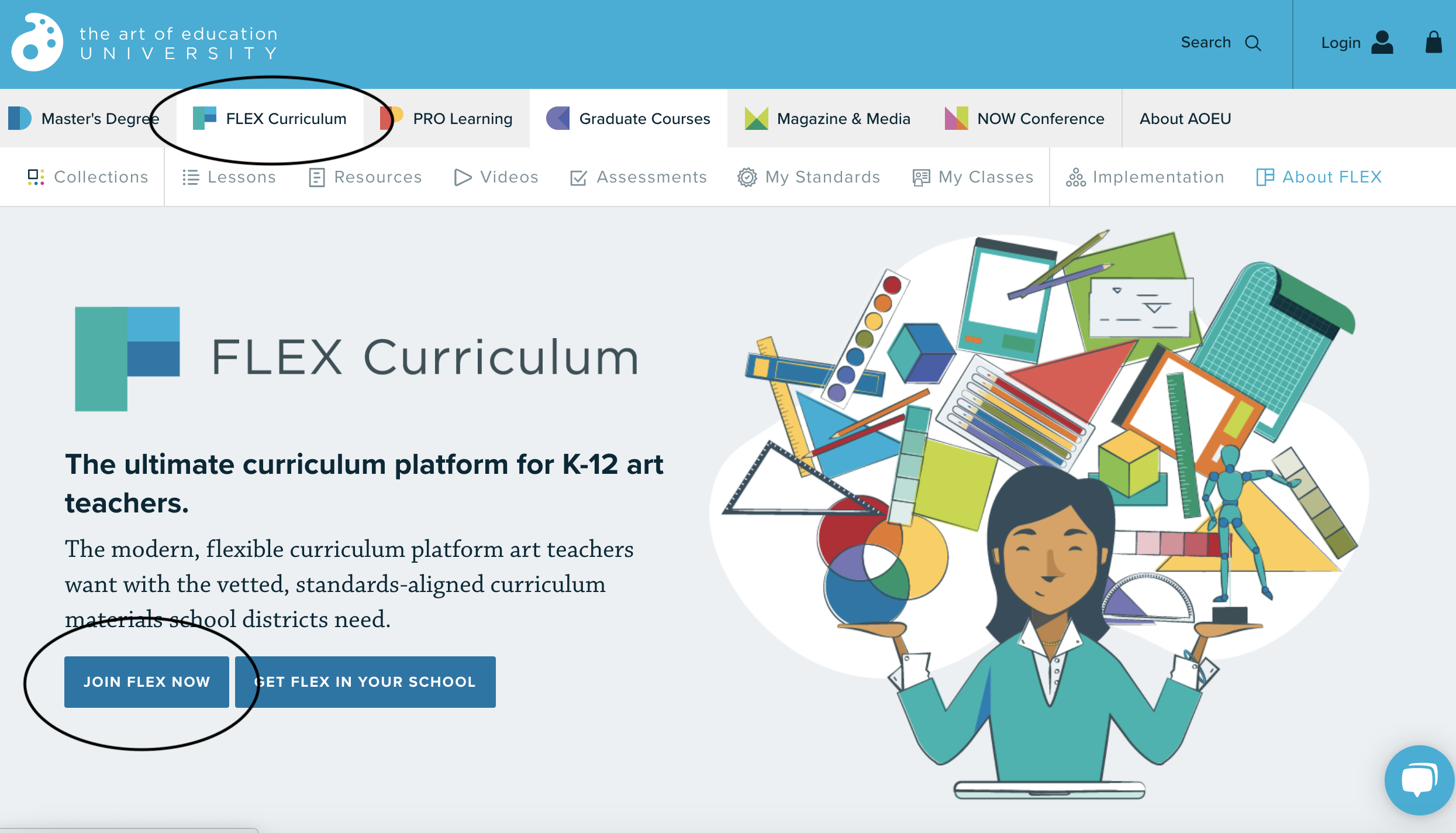 5. Select Annual subscription for $499.
6. Click Continue.

7. Select the purchase order option and complete the information fields.
8. Enter your purchase order number and upload a copy of the purchase order as a .pdf.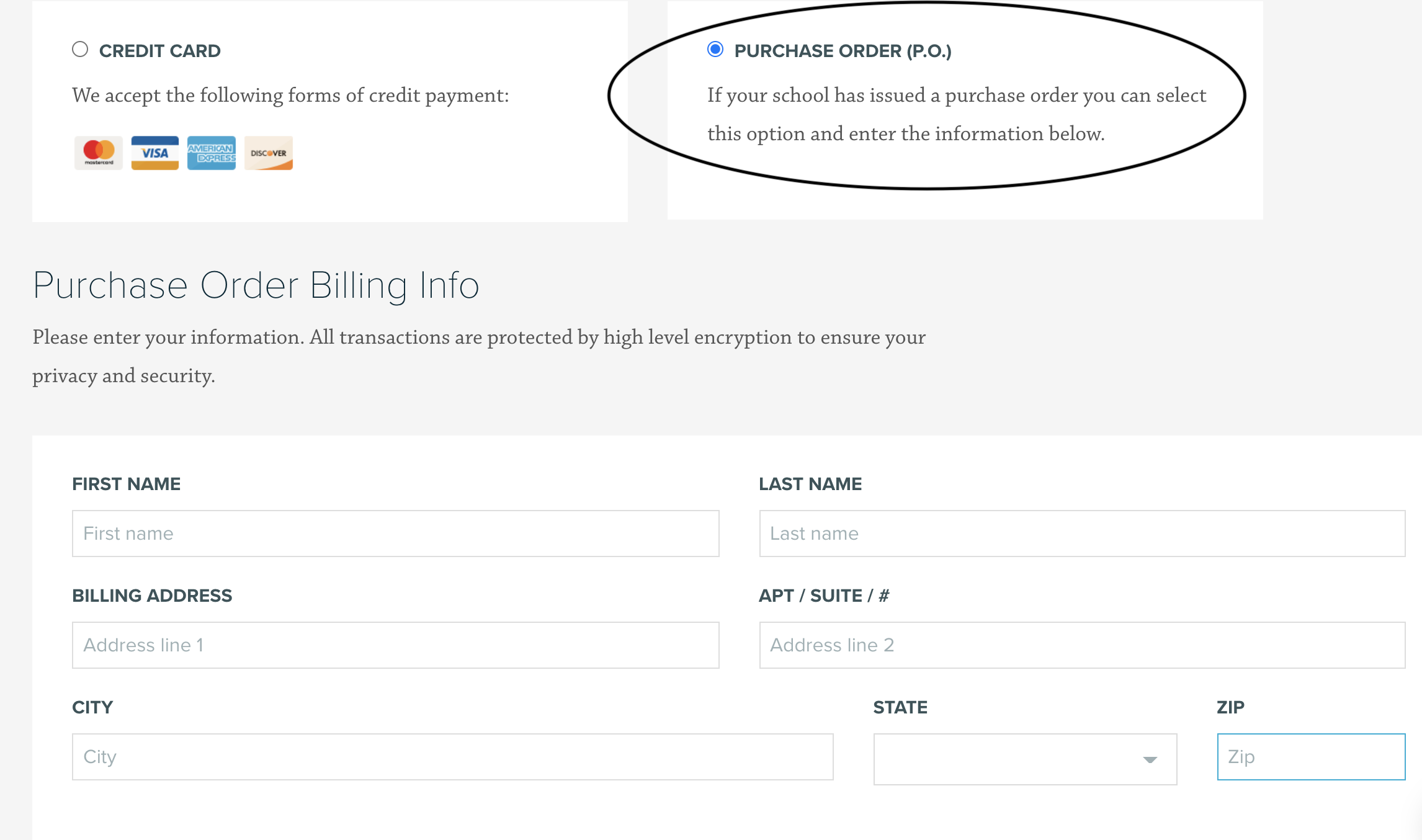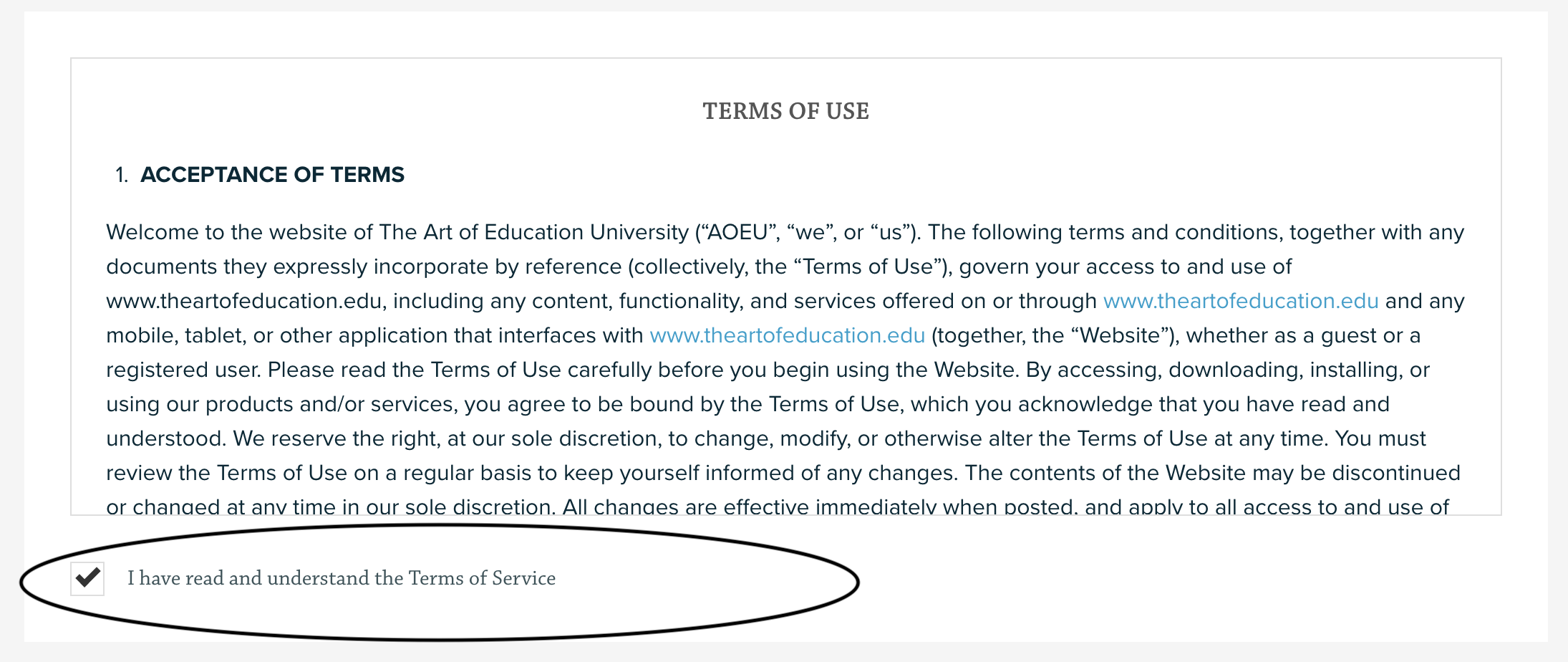 9. Review the Terms and Conditions information, then click the blue Purchase button.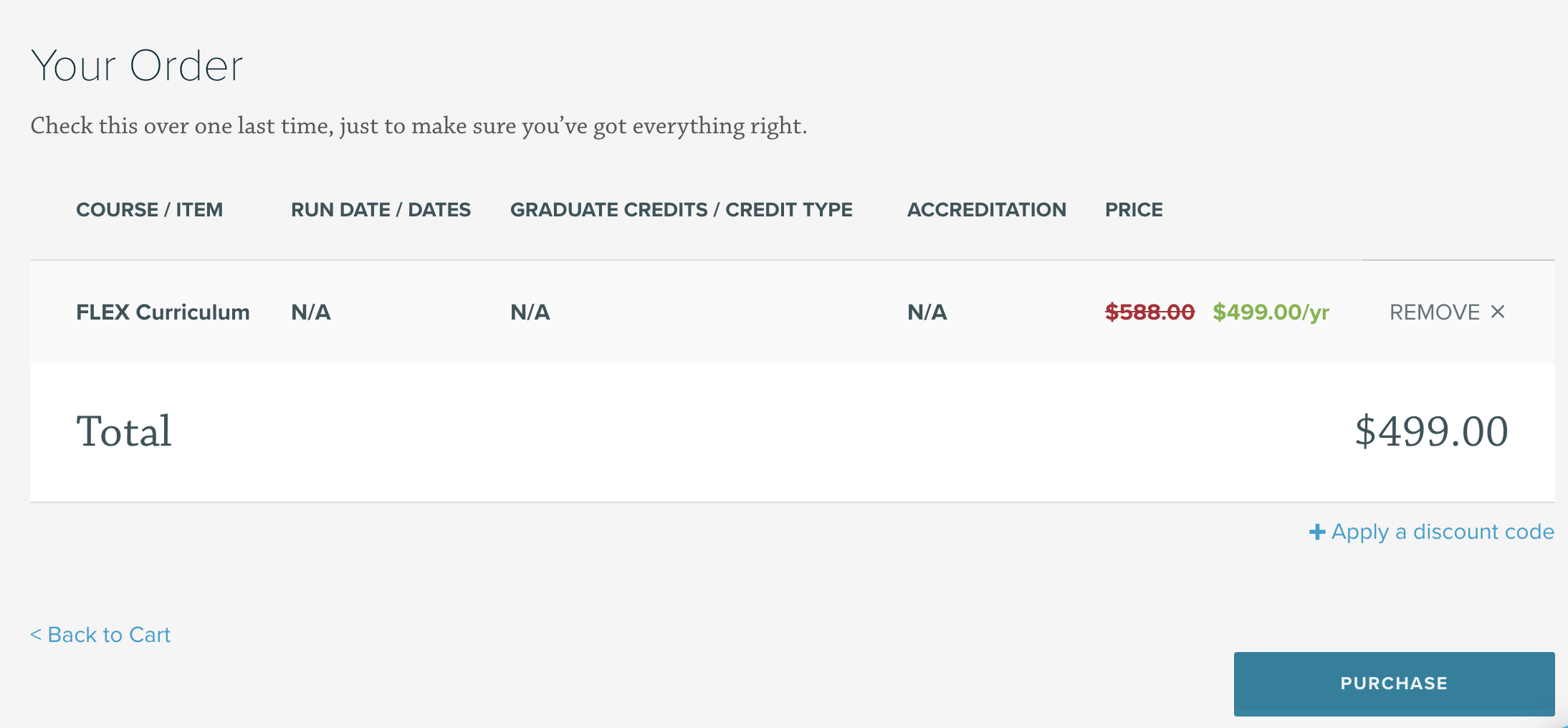 10. Our accounting team will send an electronic invoice once the purchase is complete.
11. Visit the FLEX Implementation page to get started!