What core courses do I need to take?
Degree Program Table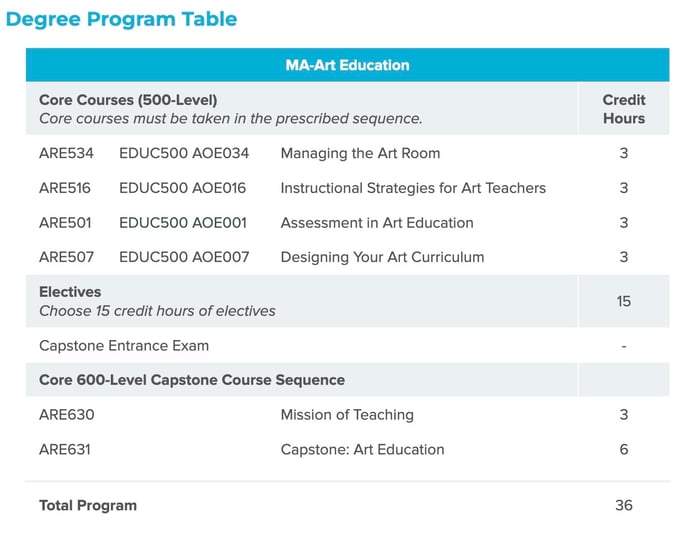 Core Courses (500-Level)
Successful completion of all four core courses (500-level) is required. Courses must be taken in a prescribed order.

Core Courses (600-Level)
All 500-level core courses, 15 credits of chosen electives, and the Capstone Entrance Exam must be successfully completed as a prerequisite to 600-level course requirements. The 600-level events and courses must be completed in this sequence.
Core Courses and Program Sequence Requirements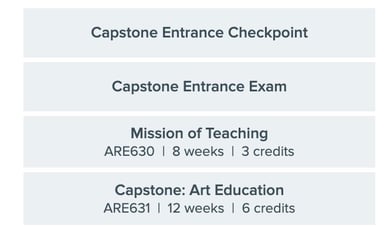 Learn more about the curriculum here.
Please email us at help@theartofeducation.edu with further questions.