To ensure you've signed up for the correct email correspondence from us, follow the directions below:
Step 1
Go to the subscription preferences page.
Step 2
Fill out the form shown below: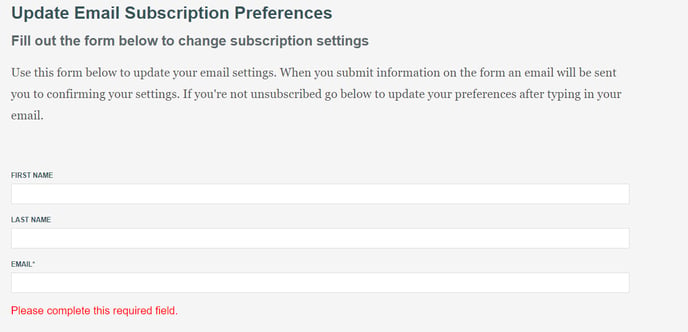 Step 2b
Note: If you are unsubscribed from all emails, a link will appear below the email address column. Click on the link to receive a subscription email to update your subscription settings. Then, continue to Step 4.

Step 3
If you have not opted out of all email subscriptions, you can change your subscription settings below and click Submit.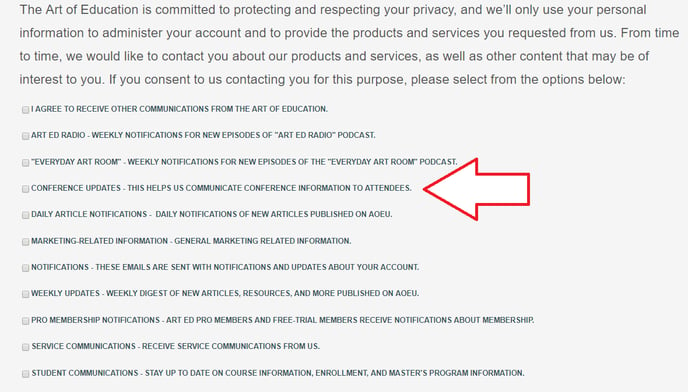 Step 4
You will receive an email from help@theartofeducation.edu. The subject line is "Request to Resubscribe to email."
Step 5
Click update your subscription preferences.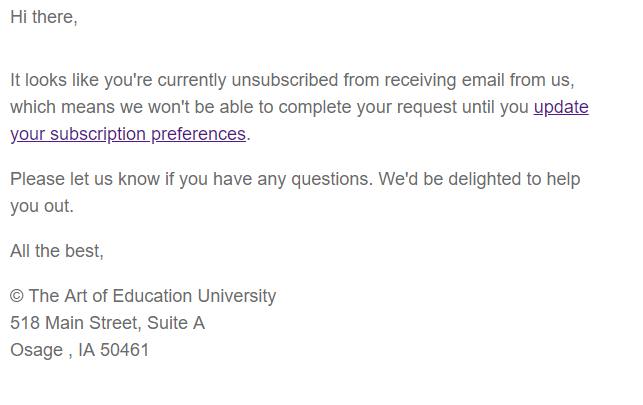 Step 6
Select which email subscriptions you want to receive.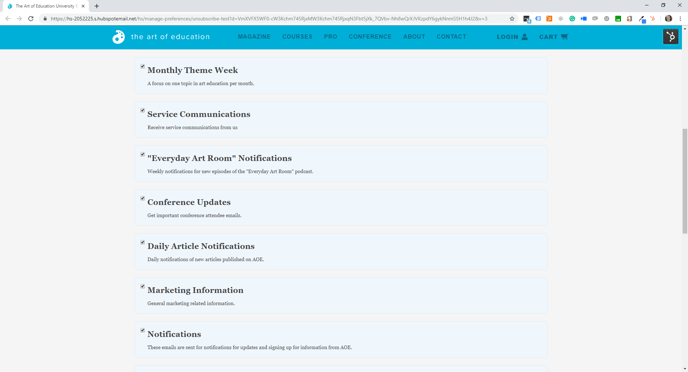 Scroll down to the bottom of the page and click Update Email Preferences.
I'm unable to resubscribe or change my subscription settings.
If you believe you had previously opted out of receiving communications from us, completed step 2b above, and have not yet received the email "Request to Resubscribe to email." it is possible your account needs to be verified.
Please check your inbox or your spam for a message with the subject line, "Welcome to AOEU - Verify Email" from "noreply@theartofeducation.edu."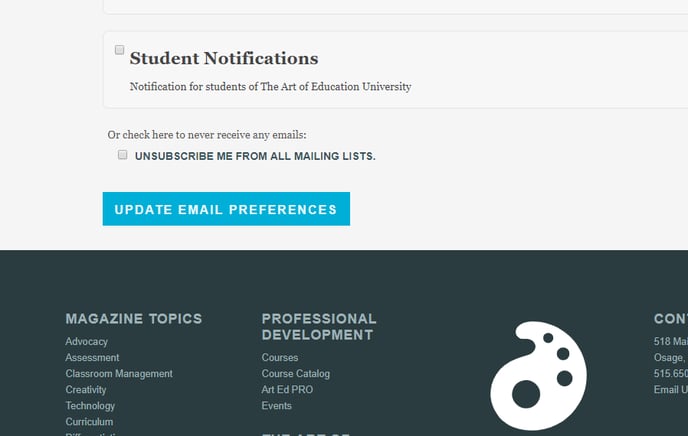 If you'd have additional questions, please email us at help@theartofeducation.edu.