What elective courses can I take?
What elective courses can I take?
Master of Arts in Art Education Elective (500-level) Courses
Successful completion of 15 credit hours of any combination of applicable electives is required for the MA-Art Education degree. Courses can be taken in any order, barring required prerequisites. Students should work with their academic advisor to determine optimal course progression for their goals.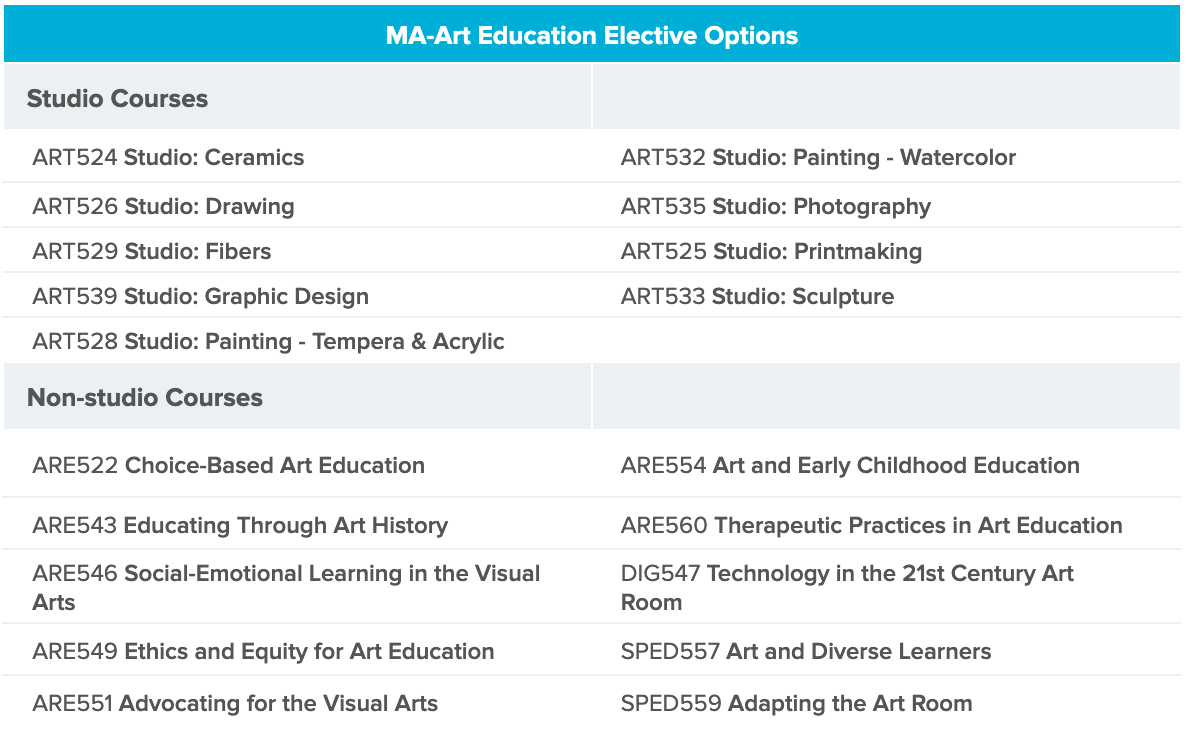 You can see the full course descriptions here.
Interested in the courses for the Master of Education in Curriculum and Instruction specializations? You can see all the courses here.
For more information about both degrees, fill out the Program Degree Interest Form.
Please email us at help@theartofeducation.edu with further questions.