PRO and Courses Won't Open - Troubleshooting Tips
Learn troubleshooting tips for when your PRO Pack or Courses won't open on your device.
iPhone troubleshooting:
1. Open Settings. Scroll down and choose Safari (or the web browser of your choosing).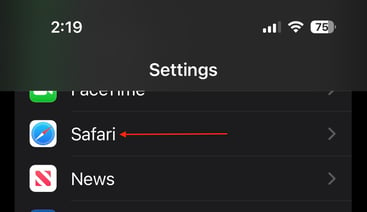 2. Scroll to the Block Pop-Ups setting. Toggle this to the OFF position.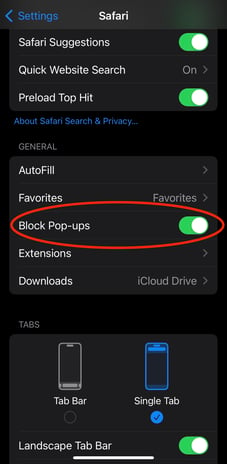 3. Return to your browser and open the PRO Pack or Course. Allow the pop-up when you are prompted. Your PRO Pack or Course will open in another tab for you.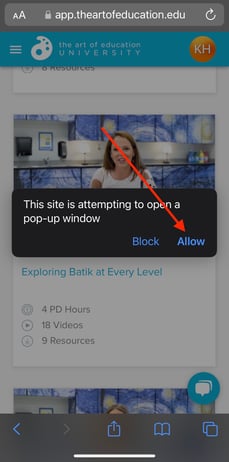 Reach out to us at help@theartofeducation.edu if you have further questions!